We are Australia's Clinical Centre of Excellence for Integrative Medicine and Healthcare.
The NIIM Clinic brings together Integrative General Practitioners, Medical Specialists, Allied Health Practitioners and Mental Health Professionals who can help you on your healthcare journey.

Our practitioners and Clinical Services offer treatment for a wide range of illnesses, and also assistance to manage and prevent chronic diseases such as diabetes, bowel disease, and heart disease, metabolic and endocrine disorders, cancer and others.
Proceeds from NIIM Clinic appointments are donated to NIIM Ltd, a not for profit organisation dedicated to ongoing research and public education in integrative medicine.
NIIM Clinic Practitioners
All

Allied Health Practitioners

Integrative General Practice

Medical Specialists

Mental Health
Telehealth
NIIM Clinic offers Telehealth consultations via HealthDirect. Patients with a Telehealth consultation booking can join below:
Contact Details
For all NIIM Clinic reception, clinical enquiries and appointments
clinic@niim.com.au
(03) 9804 0646
NIIM Clinic – Cancellation Policy
A minimum of 48 hours notice is required to cancel/postpone an appointment, otherwise a cancellation fee will be incurred. This will not be covered by your medical insurance.
NIIM Clinic (Victoria)
21 Burwood Rd Hawthorn, VIC 3122
The clinic is located over 3 floors at 21 Burwood Rd, Clinic receptions are located on both Levels 1 and 2
Phone: 03 9804 0646
Email: clinic@niim.com.au
Opening Hours: Monday – Friday: 8:00am till 5:00pm.
Fax: 03 9815 3267
Medical Secure Delivery Services: NIIM Practitioners are able to receive letters and reports via Argus and Healthlink.
After Hours and Medical Emergencies
If you believe you have a medical emergency, please phone 000 or present to the nearest hospital with an emergency department.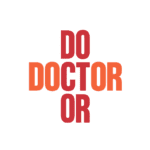 If you have an urgent medical issue after hours, the NIIM Clinic uses DoctorDoctor to provide after-hours medical care on our behalf.
Please call them on 13 26 60 or visit the DoctorDoctor website
TIS Free Interpreting Service
Patients can access free interpreting services through the Translating and Interpreting Service (TIS National)
T: 1300 575 847 E: TIS.FreeInterpreting@homeaffairs.gov.au W: www.tisnational.gov.au