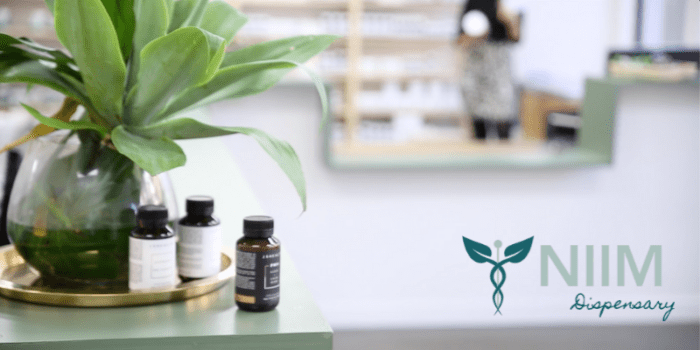 The NIIM Clinic dispensary offers a wide-range of practitioner-only supplements, custom herbal formulations and natural products.
The dispensary stocks the leading brands of evidence-based, high quality nutritional and herbal products. To purchase practitioner-only supplements or custom herbal formulations from the NIIM dispensary, patients require a written product recommendation from their health practitioner.
Patients are welcome to purchase directly from the dispensary Monday – Friday, or place orders via phone, e-mail or our online NIIM Dispensary
The NIIM Clinic dispensary is staffed by our team of friendly qualified Naturopaths.
Opening Hours
The NIIM Clinic Dispensary is open:
9:00am to 5:00pm, Monday – Thursday
9:00am to 4:00pm, Friday
Contact
NIIM Clinic Dispensary
Ground Floor, 21 Burwood Road Hawthorn
Direct Telephone 03 9912 9510
T 03 9804 0646  E dispensary@niim.com.au