IV Infusions at NIIM
Our Clinic
At NIIM, we have a team of doctors and highly qualified nurses operating our IV Clinic inside our medical centre. Our IV Infusions are provided in a welcoming, calm and comfortable space.
How do I know what kind of infusion is right for me?
At NIIM, your IV is tailored to your specific needs after a consultation with a GP. Depending on your symptoms, you may be referred for a blood test for assessment, to determine the most effective, required and safest dose of vitamins and minerals. There is a pathology collection centre on site at NIIM to provide a seamless and convenient process.
Your IV infusion is formulated by our nursing team based on your requirements.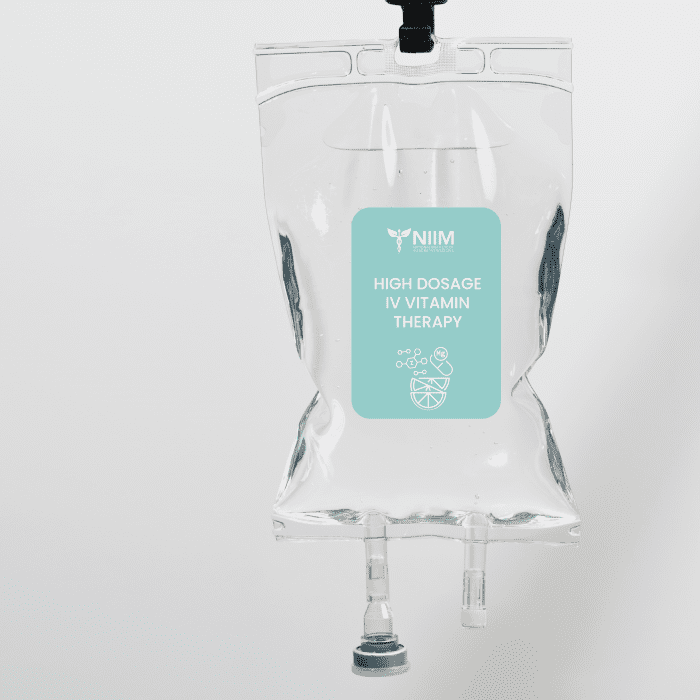 Vitamins that are often provided include:
Vitamin C
Iron
Zinc
Magnesium
B Vitamins
IV Therapy is not suitable for everyone. Our team of medical doctors and nurses will discuss any potential risks with you prior to treatment to allow you to make an informed decision.
For GPs only

Iron Infusion Form – PDF
Iron Infusion – Referral Form Template – Best Practice
Iron Infusion – Referral Form Template – MD3
IV Order Form

How to make an appointment
To make an appointment at the IV Clinic, please fill out the Enquiry Form below or contact NIIM Clinic reception on (03) 9804 0646