The National Institute of Integrative Medicine (NIIM) is a not-for-profit organisation which brings together education and research in Integrative Medicine, as well as facilitating its practice at the NIIM Clinic in Melbourne.
NIIM was established in 2005 by Professor Avni Sali AM, a pioneer of Integrative Medicine in Australia, with the help of community supporters.
Our Mission
At the heart of National Institute of Integrative Medicine (NIIM) there are four core values: Respect, Integrity, Care and Courage. These values guide everything we do and direct us towards our mission to 'Empower People and Transform Healthcare'. Recognising that individuals should have access to health information and an integrative holistic health care service that will enable them to manage their own health.
At a community level we provide health education and research to advance the understanding and value of integrative medicine, to promote health literacy, early intervention and improved disease management at a population level.
NIIM seeks to achieve the following aims:
To establish quality teaching programs for medical professionals and other allied health personnel.
To contribute to and support the development of an education and a research culture in Integrative Medicine which observes the highest ethical standards.
To facilitate collaborative research into Integrative Medicine, drawing on expertise in Integrative Medicine and in research methodology.
To source funding for Integrative Medicine research and disseminate research findings and to assure students and prospective research industry partners of the highest possible standards.
To disseminate information about Integrative medicine to those involved with healthcare delivery in all disciplines, researchers, regulatory authorities and the public.
To establish a wellness clinic that will provide integrative medical care for optimum health.
To continue building on our existing education and research activities – to further enhance our innovative reputation.
The primary functions to achieve these objectives are:
NIIM AWARDS
Awarded to individuals for their outstanding contribution to Integrative Medicine.
2023
Dr David Bird
Dr Peter Holsman
Dr Paulo Moraes
Professor Kylie O'Brien
2022
Professor Kerry Bone
Dr Pam Dagley
Dr John Walters
Christine Johnson
2019
Dr Peter Eng
Dr Iggy Soosay
Dr Michelle Woolhouse
2018
Professor Ian Brighthope
Dr Tim Ewer
Dr Vicki Kotsirilos AM
Professor Luis Vitetta
Our Team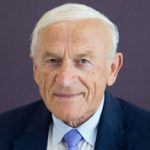 Professor Avni Sali AM
Founding Director of NIIM

Professor Avni Sali AM is recognized as the father of Integrative Medicine in Australia. He founded the Graduate School of Integrative Medicine at Swinburne University in 1996 and established the National Institute of Integrative Medicine (NIIM) in 2009. With past leadership roles in medical boards and associations, including the Australasian Integrative Medicine Association (AIMA), he has been a driving force in advancing Integrative Medicine. Professor Sali is a key figure in the development of the Integrative Medicine Network, overseeing GP training and ethical practices.
He holds several educational and research affiliations, contributing to publications and co-authoring numerous medical books. As a sought-after speaker, he presents at national and international seminars and conferences. Professor Sali actively engages with communities, delivering public health talks. His significant contributions have earned him awards and honours, including the St. Michael's Award and the Australian Humanitarian Award.
With expertise in complex and chronic diseases, particularly cancer, he has inspired a new generation of doctors in the field of Integrative Medicine. Throughout his career, he has tirelessly promoted evidence-based Integrative Medicine, aiming to make it a mainstream medical paradigm. In 2016, he was honoured as a Member of the Order of Australia (AM) for his outstanding service to Integrative Medicine, education, and research.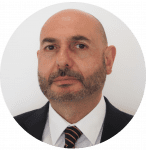 Christopher Ouizeman
Chief Executive Officer of NIIM

Christopher has over thirty years of experience as a c-Suite executive having overseen the development and growth of multiple small, medium and large organisations. In addition to his role as CEO of NIIM, Christopher is an Executive Director of the ADHD Foundation and a Non-Executive Director of Disability Advocacy Network Australia Ltd (DANA).
Christopher has consulted to organisations on leadership, culture, risk management and performance improvement and has run wellbeing and psychological support services organisations which included suicide prevention. He sat on the board of an NDIS service provider and worked for The Drug Detection Agency specialising in the identification and mitigation of substance abuse risk. In addition to his private and ASX listed company executive roles, Christopher formerly held a seat on the United Nations Association of Australia Environment & Sustainability Committee and was guest lecturer to the Royal Melbourne Institute of Technology University (RMITU) for master's students.
Christopher is a member of the Australian Institute of Company Directors, Member of the CEO Institute and he graduated with a Master of Commerce, MBA and Pathology qualification.
Christopher is a strong advocate for Integrative Medicine and strongly supports the work of the National Institute of Integrative Medicine (NIIM), Christopher has a passion for evidence based medical research, education and medical best practice leading to optimised health outcomes via an integrative approach.
Support our work
Donations made to NIIM support the Institute in research in evidence-based Integrative medicine, education and professional development of healthcare practitioners, and raising awareness of Integrative Medicine on a local and international scale.
What is 'Integrative Medicine'?
Integrative Medicine combines mainstream medicine with evidence-based complementary medicine to achieve optimal outcomes in health improvement, prevention and treatment of disease as well as patient satisfaction and wellbeing.
The integrative model focuses on the cause of illness and is well suited to the care of people with chronic illnesses including cancer, heart disease, diabetes and many other diseases.
Integrative Medicine places importance on illness prevention and patient wellness, including lifestyle assessment and intervention. Integrative Medicine encompasses a 'whole person' approach with a supportive and empowering patient-clinician relationship.
Our History
In 2005, Professor Sali formed NIIM, that same year NIIM appointed its inaugural Advisory Board, along with Chairperson, Grant Moffitt, and General Manager, then CEO, Stephen Bunce.
The NIIM Research Department
In collaboration with universities and other medical bodies, NIIM conducts research into the safety and efficacy of integrative medicine and complementary therapies for the prevention, detection and treatment of disease.
The Institute conducts research in many areas including cancer, heart health, cognition, chronic diseases, and mind-body medicine. NIIM is proud to contribute to the growing scientific evidence base showing that the integrative medical approach supports the treatment of complex illnesses and also improves general health and wellbeing.