The National Institute of Integrative Medicine (NIIM) is a not-for-profit organisation which brings together education and research in Integrative Medicine, as well as facilitating its practice at the NIIM Clinic in Melbourne.
NIIM was established in 2005 by Professor Avni Sali AM, a pioneer of Integrative Medicine in Australia, with the help of community supporters.
Our Mission
The National Institute of Integrative Medicine aims to bring together teaching, research and practice of Integrative Medicine and its allied activities with the objectives of facilitating improved understanding of the utilisation, safety and limitations, evaluation and development of Integrative Medicine. The Institute is the outcome of many years of expertise gathered from the management of the Graduate School of Integrative Medicine at Swinburne University.
NIIM seeks to achieve the following aims:
To establish quality teaching programs for medical professionals and other allied health personnel.
To contribute to and support the development of an education and a research culture in Integrative Medicine which observes the highest ethical standards.
To facilitate collaborative research into Integrative Medicine, drawing on expertise in Integrative Medicine and in research methodology.
To source funding for Integrative Medicine research and disseminate research findings and to assure students and prospective research industry partners of the highest possible standards.
To disseminate information about Integrative medicine to those involved with healthcare delivery in all disciplines, researchers, regulatory authorities and the public.
To establish a wellness clinic that will provide integrative medical care for optimum health.
To continue building on our existing education and research activities – to further enhance our innovative reputation.
The primary functions to achieve these objectives are:
Our Team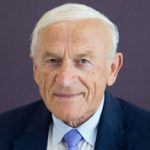 Professor Avni Sali AM
Founding Director of NIIM

Professor Avni Sali AM is an Australian surgeon and academic, primarily known for advocating an integrative approach to medicine, combining evidence-based complementary therapies with conventional medicine.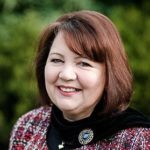 Amanda Quealy
CEO

Amanda has an extensive background working within the healthcare industry in government, private and not-for-profit sectors. With an academic background in economics and social work, Amanda also holds post graduate qualifications in health services administration.
Support our work
Donations made to NIIM support the Institute in research in evidence-based Integrative medicine, education and professional development of healthcare practitioners, and raising awareness of Integrative Medicine on a local and international scale.
What is 'Integrative Medicine'?
Integrative Medicine combines mainstream medicine with evidence-based complementary medicine to achieve optimal outcomes in health improvement, prevention and treatment of disease as well as patient satisfaction and wellbeing.
The integrative model focuses on the cause of illness and is well suited to the care of people with chronic illnesses including cancer, heart disease, diabetes and many other diseases.
Integrative Medicine places importance on illness prevention and patient wellness, including lifestyle assessment and intervention. Integrative Medicine encompasses a 'whole person' approach with a supportive and empowering patient-clinician relationship.
Our History
In 2005, Professor Sali formed NIIM, that same year NIIM appointed its inaugural Advisory Board, along with Chairperson, Grant Moffitt, and General Manager, then CEO, Stephen Bunce.
The NIIM Research Department
In collaboration with universities and other medical bodies, NIIM conducts research into the safety and efficacy of integrative medicine and complementary therapies for the prevention, detection and treatment of disease.
The Institute conducts research in many areas including cancer, heart health, cognition, chronic diseases, and mind-body medicine. NIIM is proud to contribute to the growing scientific evidence base showing that the integrative medical approach supports the treatment of complex illnesses and also improves general health and wellbeing.