Founding
The National Institute of Integrative Medicine evolved from the Graduate School of Integrative Medicine (GSIM) at Swinburne University. Founded by Professor Avni Sali, the GSIM was the first school of its kind, established in 1997 to meet the growing demand in the medical community for education in and practice of Integrative Medicine.
In 2005, Professor Sali formed NIIM as a not for profit organisation to further facilitate practice, research and education in Integrative Medicine. NIIM appointed its inaugural Advisory Board, along with Chairperson, Grant Moffitt, and General Manager, then CEO, Stephen Bunce, later the same year.
With the generous support of a group of prominent Australians a property in Hawthorn was purchased to house the institute and clinic, and serve as the NIIM headquarters. Aided by volunteers from the public and business communities passionate about Integrative Medicine in Australia, the Victorian property was extensively renovated to accommodate the research, education and practice of Integrative Medicine, while preserving this historical building.
In its first years of operation NIIM partnered with local and national organisations, such as the Swinburne Brain Sciences Institute and the University of Queensland, in its research activities, and to develop the NIIM Integrative Medicine Short Course, an online course for medical practitioners.
Recognising the role of public health education in the management and prevention of common chronic illness in the community, NIIM established a yearly series of free public health seminars delivered by Australia's leading doctors and allied health professionals. Since its inception, NIIM has been active in the community in raising awareness of the importance of integrative healthcare through advertising and media campaigns, conferences and lobbying.
Founding Team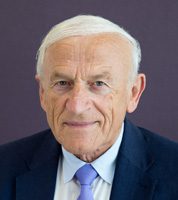 Professor Avni Sali AM[sta_anchor id="avnisali" /]
Professor Avni Sali AM, often referred to as the father of Integrative Medicine in Australia, brings to NIIM his immeasurable medical expertise and passion for the advancement of Integrative Medicine. As former president of the Gawler Foundation and the Australasian Integrative Medicine Association (AIMA), and current president of the International Council of Integrative Medicine, he has extensive experience with the management of committees and organisations campaigning for education research, and the clinical use of Integrative Medicine.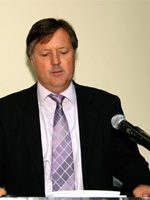 [sta_anchor id="grantmoffitt" /]Grant Moffitt graduated with a Bachelor of Business in Banking and Finance from Monash University, Melbourne. He is the founder of several Australian businesses, including Grab Industries, Microhire, Corporate Locksmiths and Kimberley Discovery Cruises. His expertise in business start up and management, and his personal experience with Integrative Medicine, has made him an invaluable asset to the NIIM Advisory Board. Grant's involvement with NIIM has centered around establishing a strong business foundation to operate within the unique field of Integrative Medicine.
[sta_anchor id="stevebunce" /]Stephen Bunce joined Founder Professor Avni Sali, and Grant Moffitt, to establish NIIM in 2006, becoming the NIIM's inaugural CEO. He has qualifications in Business and Law, and previously worked in medical device manufacturing. Stephen was formerly a board member of the International Council of Integrative Medicine, and has significant experience in meditation, having co-led a non-profit meditation centre which provided free meditation courses to thousands of participants. He is a passionate advocate of mindful leadership.
NIIM Clinic opens
In March 2009, the NIIM Clinic commenced operation in Hawthorn, providing integrative healthcare and allied health under one roof with services such as Integrative General Practice, Osteopathy, and Traditional Chinese Medicine. The Clinic rapidly expanded to include further modalities such as Naturopathy, as well as incorporating innovative treatment suites including the IV Vitamin and Chelation Clinic.
Thanks to the generous support of the Bardas family, NIIM launched the Bardas Hyperthermia Unit, the first hyperthermia department in Australia.
In 2012, NIIM appointed Dr Karin Ried Director of Research. Early research at NIIM included clinical trials, such as the AGE at Heart trial and Photodynamic Therapy trial, and reviews, including the impact of Traditional Chinese Medicine in fertility management.
In late 2013, responding to overwhelming demand in the clinic and research departments NIIM transitioned to larger premises at its current location at 21 Burwood Rd, Hawthorn. This extended facility has enabled the expansion of research at NIIM, with the employment of assistant staff, PhD students, and the establishment of an on-site laboratory. The expansion of the NIIM Clinic has seen the addition of integrative GPs, allied health practitioners, and screening and treatment services, as well as health programs such as the Integrative Healthcheck. In order to meet demand for practitioner education, NIIM began hosting and facilitating practitioner workshops, lectures, and mini conferences at the new premises and has established itself as a centre of medical education and practitioner resources.
Present
Today, NIIM houses Australia's largest integrative medical clinic, providing the highest standard in healthcare to patients with acute and chronic illness, as well as those seeking to implement a healthy lifestyle for optimum health and disease prevention. Research at NIIM has contributed to the rapidly growing evidence base for complementary and integrative therapies, such as nutritional compounds and adjuvant cancer therapies, improving awareness of their safe and effective use in everyday medicine. Practitioner and public education at NIIM continues to grow, with the involvement of NIIM's own medical practitioners, international partners, and, of course, NIIM founder and director Professor Avni Sali, in delivering health education to the medical community and empowering individuals to take control of their health.