Integrative General Practitioner
MBBS (Hons)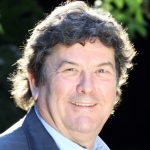 Dr Jonathan Upfal graduated with honours from University of Sydney in 1983 and trained at Sydney Hospital, Westmead Hospital, Prince Henry's Hospital, Melbourne.
He is the author of the "Australian Drug Guide" a multi-bestselling a consumer guide to medications and is co-author of "Your Medical Tests: What Do They Really Mean?". Jonathan has developed the Smart Phone application "Top300 Rx Plus".
Special Interests
Biochemical psychiatry and psychology
Pyrrole disorder
Chronic Fatigue
Over-methylation
Under-methylation
Mental Health including: anxiety and depression
Dry needling
ADHD
Qualifications
Consultation times, fees and bookings
For details on appointment availability and the schedule of fees please contact the NIIM Clinic Reception on (03) 9804 0646