Integrative General Practitioner
MBBS, FRACGP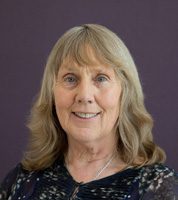 Background
After graduating from the University of Melbourne, Dr Parsons worked as a General Practitioner for 35 years, including 25 years in her own medical practice in Fremantle, WA. Sandra has practiced Integrative Medicine for the last 20 years.
Special Interests
Mind Body Medicine, focused on the body's ability to heal itself
Mental Health, incorporating Nutritional Advice
Counselling
Heart Health and Research collaboration with the Heart Math Institute
Preventative Health
Nutritional and Environmental Medicine
Autoimmune Disease
Chronic Fatigue Syndrome and Adrenal Fatigue
Thyroid Imbalance
Hormonal Imbalance
Family Health
Qualifications
MBBS (Melbourne University)
Post Graduate Studies in Nutritional and Environmental Medicine at ACNES
Consultation Times and Fees
For details on appointment availability and the schedule of fees please contact the NIIM Clinic Reception on (03) 9804 0646. Medicare rebates apply.