Integrative General Practitioner
MBBS, FRACGP
Please note that Dr Trude Augustat is only offering online telehealth appointments.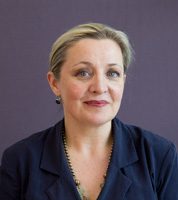 Background
After graduating from Melbourne University in 1990, Dr Augustat has worked as a General Practitioner in Melbourne and Rural Victoria.
With post-graduate education in Nutritional and Environmental Medicine and other Natural Therapies, Trude is able to blend her knowledge of conventional and complementary medicine as an Integrative General Practitioner. Trude uses a 'whole person' approach to optimise wellbeing through patient education, and a wider scope of treatment options.
Special Interests
Nutritional Medicine
General Practice
Women's Health
Counselling
Stress Management
Bio-identical Hormones
Nutritional Supplements (including intra-muscular and intravenous vitamins)
Qualifications
MBBS
Fellow Royal Australian College of General Practitioners
AMA
Memberships
Australian Medical Association
Consultation times, fees and bookings
For details on appointment availability and the schedule of fees please contact the NIIM Clinic Reception on (03) 9804 0646