Event Date: May 7, 2020, 7:00 pm
Join us for this special webinar for working professionals, business owners and busy parents with award-winning entrepreneur Radek Sali, internationally-recognised family business owner Kathleen Quealy and a NIIM Integrative Doctor.
This is your opportunity to ask questions and get them answered by some of the country's leaders in business and integrative medicine.
WHEN: Thursday 7 May 7.00pm
LOCATION:
Online Webinar
PRICE:
FREE
The Webinar
There is no doubt about it: Australians have never lived through an era quite like this. Our working arrangements and circumstances at home have changed almost overnight.
During this Webinar, our panel of experienced business owners, leaders and managers will join a NIIM Integrative General Practitioner to discuss strategies to balance our own personal health with the unique demands placed on our work and businesses.
Moderated by Sali Miftari, our panel, consisting of award-winning business leaders, will take your questions and share advice on managing new stresses and preparing for the recovery.
Speakers
About Radek Sali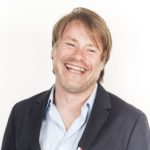 Radek Sali is an accomplished leader of international business, having made his mark as CEO of household name Swisse in his early thirties. Radek is credited to have led Swisse through rapid growth in product lines, stockists and revenue, and initiated one of Australia's largest ever licencing deals with PGT, with plans to launch Swisse in over 30 countries in 3 years across Europe and Asia. longside a number of Health Industry awards, Radek has been recognised the GQ Businessman of the Year and CEO Magazine's Pharmaceutical Executive of the Year in 2012.
Today, Radek is the Executive Chairman of Light Warrior Group, a principle driven investment group focused on the potential of business to have a positive impact on the world by creating value for all stakeholders; customers, employees, suppliers, investors, society and the environment. Radek has also founded the Lightfolk Foundation, which has been established to support initiatives with the intent of advancing humankind.
About Kathleen Quealy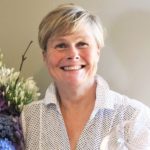 Kathleen Quealy is one of the most, if not the most well-known winemakers on the Mornington Peninsula. As the first person to plant Pinot Grigio vines in Australia, she is a pioneer of the industry. Kathleen and her husband Kevin McCarthy launched T'Gallant winery in the 1990s.
Kathleen started as winemaker at Bungawarra in 1984, in addition to vineyard manager and bee keeper and in 1986 she became the first female to win a trophy at the Brisbane Wine Show.
T'Gallant was sold to Treasury Wine Estates in 2003 and Kathleen purchased Balnarring Vineyard. Kathleen then started her family vineyards, Quealy Winemakers, in 2006 with the launch of just two wines. In that time, Kathleen and her team have championed the development of unique skin-contact wines.
In 2016, Kathleen received the 'Legend of the Vine' award from Wine Communicators Australia, recognising her steadfast support of diversity, independence and merit recognition across the competitive Australian wine industry.