Event Date: March 28, 2023, 6:00 pm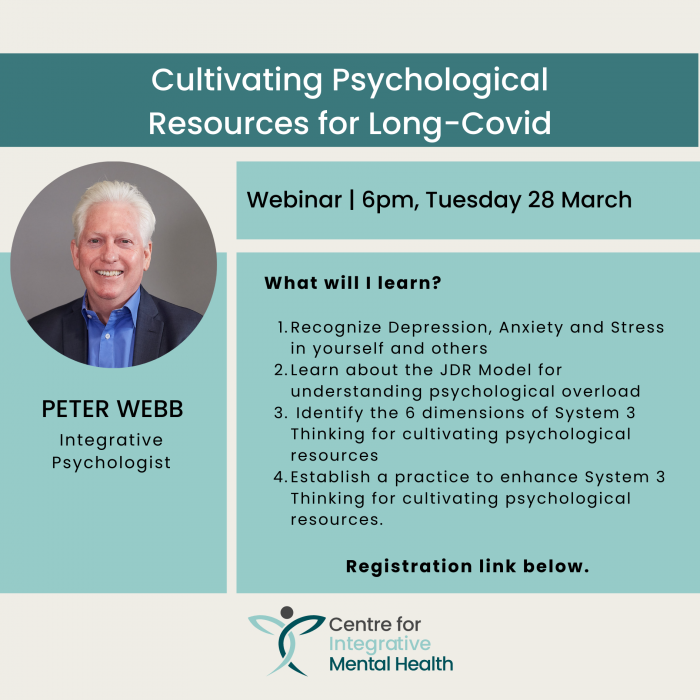 The symptoms of Long-COVID are physiological but we are all emotional beings and our individual experience of chronic illness is invariably emotional.
If psychology has taught us anything, it is that well-being has a lot to do with your thinking.
And changing your thinking is a useful psychological resource for coping better with chronic illness. But what does that mean?
Integrative Psychologist Peter Webb will discuss approaches to cultivating the psychological resources you need to better manage the lived experience of Long-COVID through a different system of thinking.
Join Peter for this 1 hour webinar on Tuesday 28 March, where we will explore these resources and useful approaches.
When: Tuesday 28 March 2023 6:00 PM – 7:00 PM 
Venue: Online
Cost: $75