Event Date: April 15, 2020, 7:00 pm
Join us for this special webinar on Mental Wellbeing with Professor Avni Sali AM and Dr Karen Weiss
When and Where
Where: Online Zoom Webinar – Register Here
When: Wednesday 15 April at 7.00pm
Cost: Free!
During this webinar, Professor Avni Sali AM and Dr Karen Weiss will be hosting an interactive webinar to discuss keeping your mind and body healthy for the long haul.
If you have any questions for the panel, please send them through to media@niim.com.au.
This is your opportunity to ask questions and get them answered by some of the leading brains in healthcare and medicine.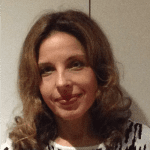 About Dr Karen Weiss
Dr Karen Weiss is a Clinical Psychologist and Relationship Consultant in private practice at South Melbourne Psychology.
She has over 25 years of experience in both private and public sectors. Karen has an integrative approach to mental health which understands the person in their context, their attachment styles and the intersection of physical and psychological well being.
Karen primarily works with couples and families and supervises other psychologists is their work. She utilises traditional methods such as CBT, problems solving and conflict resolution techniques as well as teachings from Buddhism, existentialism and psychoanalysis.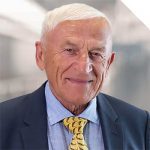 About Professor Avni Sali AM
Professor Avni Sali AM is the Founder and Director of the National Institute of Integrative Medicine.
He is the former Head of Graduate School of Integrative Medicine, Swinburne University and the University of Melbourne Department of Surgery, Heidelberg Hospital, Melbourne.
Professor Sali has pioneered leading research and education in the field of Integrative Medicine, as well as being a specialist in the clinical treatment of cancer and chronic disease. As a leader in his field and through his large body of work, he has inspired and led a new generation of doctors to the practice of Integrative Medicine.
In 2016, Professor Sali was honoured as a Member of the Order of Australia for his lifelong dedication and significant service to integrative medicine as an educator, clinician and researcher, and to professional education.