Event Date: April 26, 2023, 6:00 pm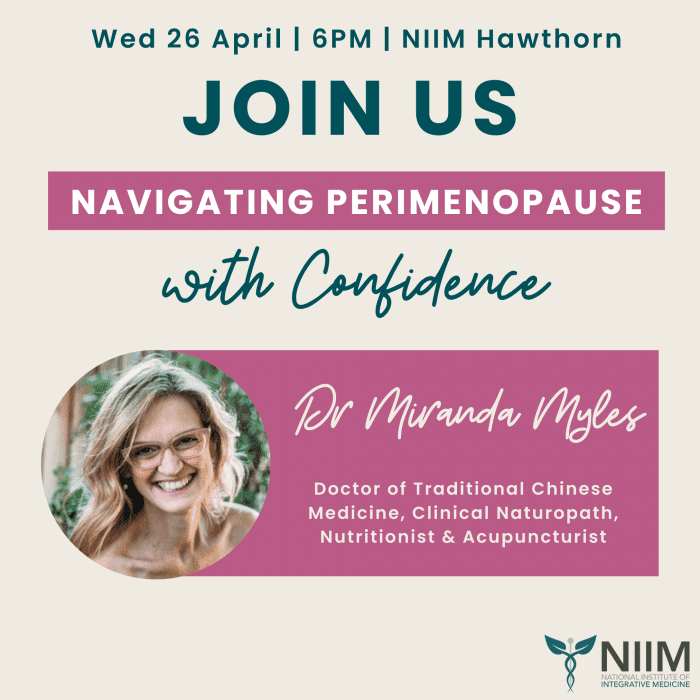 The change is coming! Join us for this session with Dr Miranda Myles (Doctor of Chinese Medicine) where we will:
Debunk the myths about perimenopause,
Help you understand the hormonal changes,
Discuss ways you can manage the symptoms naturally and
Show you how to embrace the journey to a new beginning – with confidence!
When: Wednesday 26 April 2023 6:00 PM – 7:s0 PM 
Venue: Level 3, NIIM Building, 11-23 Burwood Rd Hawthorn OR Online via Zoom
Cost: $35 in-person or $20 online
Booking fees:
Please note – Booking and processing fees apply to each ticket purchased.
In-person ticket = up to $1.40 per ticket
Online ticket = up to $1.00 per ticket