On Saturday 26 March, Associate Professor Karin Ried – Director of Research at NIIM, presented at the 12th Urology in General Practice Symposium. Held at the Melbourne Convention and Exhibition Centre, the Symposium was attended by a delegation of 350 General Practitioners with an interest in urology.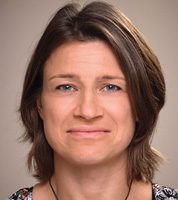 A/Prof Ried presented on a new screening test which may improve the accuracy in detecting prostate cancer.
The study being conducted by the Research team at NIIM uses Circulating-Tumour-Cells (CTC) to provide a biomarker for early carcinogenesis, cancer progression and treatment effectiveness. The screening is completed using a blood sample and the 'number of CTC' or 'CTC count' indicates the risk of malignancy or the stage of cancer.
Early results of the study were published in Frontiers of Oncology 2020.
The study is ongoing, visit here for more information.