Event Date: September 10, 2018, 6:00 pm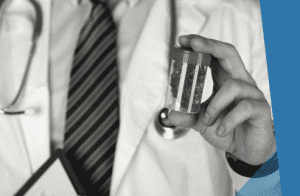 Why Should You Attend?
Much confusion exists around medicinal cannabis. Access to this valuable herbal medicine is extremely di cult in Australia, and many people are procuring medicinal cannabis illegally. Yet the science indicates that it is bene cial for a range of medical conditions including chronic pain, cancer-related symptoms, epilepsy, multiple sclerosis, sleep disorders, anxiety and many others. The evidence also indicates it is relatively safe when prescribed correctly. Come along to Cutting Through the Haze and hear for yourself the truth and facts about medicinal cannabis.
Speakers
This public event is presented by the National Institute of Integrative Medicine (NIIM), the Australasian College of Nutritional and Environmental Medicine (ACNEM) and NICM Health Research Institute, Western Sydney University (NICM), and will feature US medicinal cannabis expert Dr Sue Sisley MD, and Amazon John Easterling, who has been involved in the medicinal cannabis industry for many years. You will meet patients and hear their stories, and you will also hear from patient advocate Carol Ireland (Epilepsy Action Australia) who has been ghting for change to access for medicinal cannabis in Australia for several years.
BOOK NOW
Date: Monday 10 September 2018
Time: 6.00-8.30pm
Venue: University of Sydney Business School
Abercrombie Building H70, Abercrombie St & Codrington St, Darlington NSW 2006
Price: $30 Full, $20 Concession
Places are limited. Please note there will be no interval and no refreshments available.
For further information and to register, visit medicinalcannabiseducation.org.au