Event Date: May 16, 2018, 6:30 pm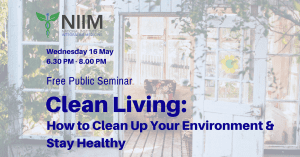 Join us for this exciting seminar to hear about how your environment may be impacting your health! Hear from three highly qualified presenters who will each address a relevant topic, including:
Creating a Healthy Home
Presented By: Nicole Bilisjma ND BHScAc Grad Dip OHS Dip. Building Biology IICRC Mould Remediator
Nicole Bijlsma is a woman of passion, and her passion lies in environmental medicine. Nicole is an accomplished naturopath, acupuncturist, IICRC accredited mould remediation technician and building biologist who began clinical practice in 1989. Nicole is the author of the best seller Healthy Home, Healthy Family, was a columnist for Body+Soul (Herald Sun) and is frequently consulted by the media to comment on health hazards in the built environment. Nicole has thirty years experience lecturing at tertiary institutions, and has published in peer-reviewed journals.
Toxic Metals and Your Health
Presented By: Dr James Siow MBBS BCALM(USA) BCAM(USA) BCCMT & FCMT(Netherlands) PhD
Dr. James Siow has extended qualifications. He received his Bachelor of Medicine and Bachelor of Surgery in 1986. He attained postgraduate certificates in Osteoporosis Management and Diabetes Management. Dr. Siow is on the American Board of Chelation Therapy, the International Board of Advanced Longevity Medicine, the International Board of Chelation Therapy, and International Board of Clinical Metal Toxicology. He has been certified in Clinical Metal Toxicology since 2002.
Water Damage, Mould & Indoor Air Quality: How To Assess Potential Health Risk
 Presented By: Dr Cameron Jones BSc, Grad Dip App Sci, PhD, Certificate IV in Property Services
Cameron is a microbiologist/mycologist who specialises in the study of indoor air quality, water damage and moud in the built environment. His PhD from Swinburne University of Technology was in the use of image analysis t0 describe fungal cell shape, which began with automated routines to count fungal spores. Postgraduate researc in the Centre for Mathematical Modelling as a Chancellery Research Fellow extended his use of data processing in biological systems. After leaving Swinburne, he set up Biological Health Services which is an independent laboratory and environmental health consultancy that provides indoor air quality and mould inspections and assessments.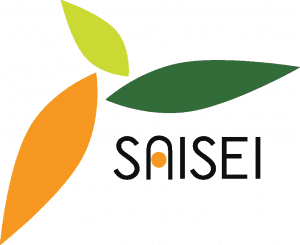 NIIM is a DGR endorsed charitable organisation. Our Public lectures have been sponsored by 'SAISEI MIRAI

WHEN: Wednesday 16 May 6.30pm – 8.00pm
LOCATION:
NIIM Lecture Theatre
Level 3, 21 Burwood Rd, Hawthorm, Victoria 3122
CONTACT DETAILS:
learning@niim.com.au
PUBLIC TRANSPORT
NIIM is approx 6kms from the CBD
Train: Hawthorn station is located across the road
Tram: Route 75 Stop 25 (St James Park) along
Burwood Rd, to/from the CBD
PARKING
Limited onsite parking is available at rear of the
venue. On-street parking is available in nearby
Streets. Paid parking is also available in multi-level
car park across the road at Epworth Hawthorn