Event Date: November 29, 2019, 8:30 am
Join us to engage with and learn from 25 highly qualified International and Australian speakers…
NIIM's commitment is to bring together leaders in this multi-disciplinary area of Integrative Medicine, with a focus on presenting the latest evidence and how this works in practice. Empower yourself with advanced knowledge and expertise combining complementary medicine approaches ethically, creatively and effectively with mainstream medicine.
Key Themes:
Cancer – Brain & Cognition – Cardio Metabolic Health – Ecological Medicine – Gut Health – Pain & Inflammation
KEYNOTE LECTURES – INTERACTIVE WORKSHOPS – Q&A SESSIONS – PANEL DISCUSSIONS – SCIENTIFIC ABSTRACTS
WHEN: Friday 29 & Saturday 30 November 2019
LOCATION: Amora Hotel Riverwalk, Richmond, Melbourne
WHO SHOULD ATTEND
• GPs, Physicians & Medical Specialists
• Allied & Complementary Health Practitioners
• Dentists, Pharmacists & Assistants
• Nurses & Psychologists
• Health Policy Professionals
• Scientists, Researchers & Educators
• Healthcare Students
WHY ATTEND
• Update your professional knowledge
• Access the latest evidence-based research
• Learn cutting-edge treatments and therapies
• Acquire new practical skills for direct application
• Engage in important, informative discussion
• Network with like-minded colleagues
• Re-charge, re-focus and renew your energy
26 International & Australian speakers:
Dr Damien Downing (UK), Prof Lynda Frassetto (USA), Dr Tim Ewer (NZ) and 21 speakers from around Australia.
Enquiries: events@niim.com.au
EARLY BIRD – EXTENDED TO 15 NOVEMBER
One Day   $270     * Full Time Student  $140
Two Days $490     * Full Time Student  $250
FULL PRICE
One Day    $290     * Full Time Student  $150
Two Days  $540     * Full Time Student  $270
* Prices for Full Time Students are subsidised by NIIM – proof of Full Time Student ID is required to qualify
NIIM ACKNOWLEDGES THE SUPPORT OF OUR VALUED SPONSORS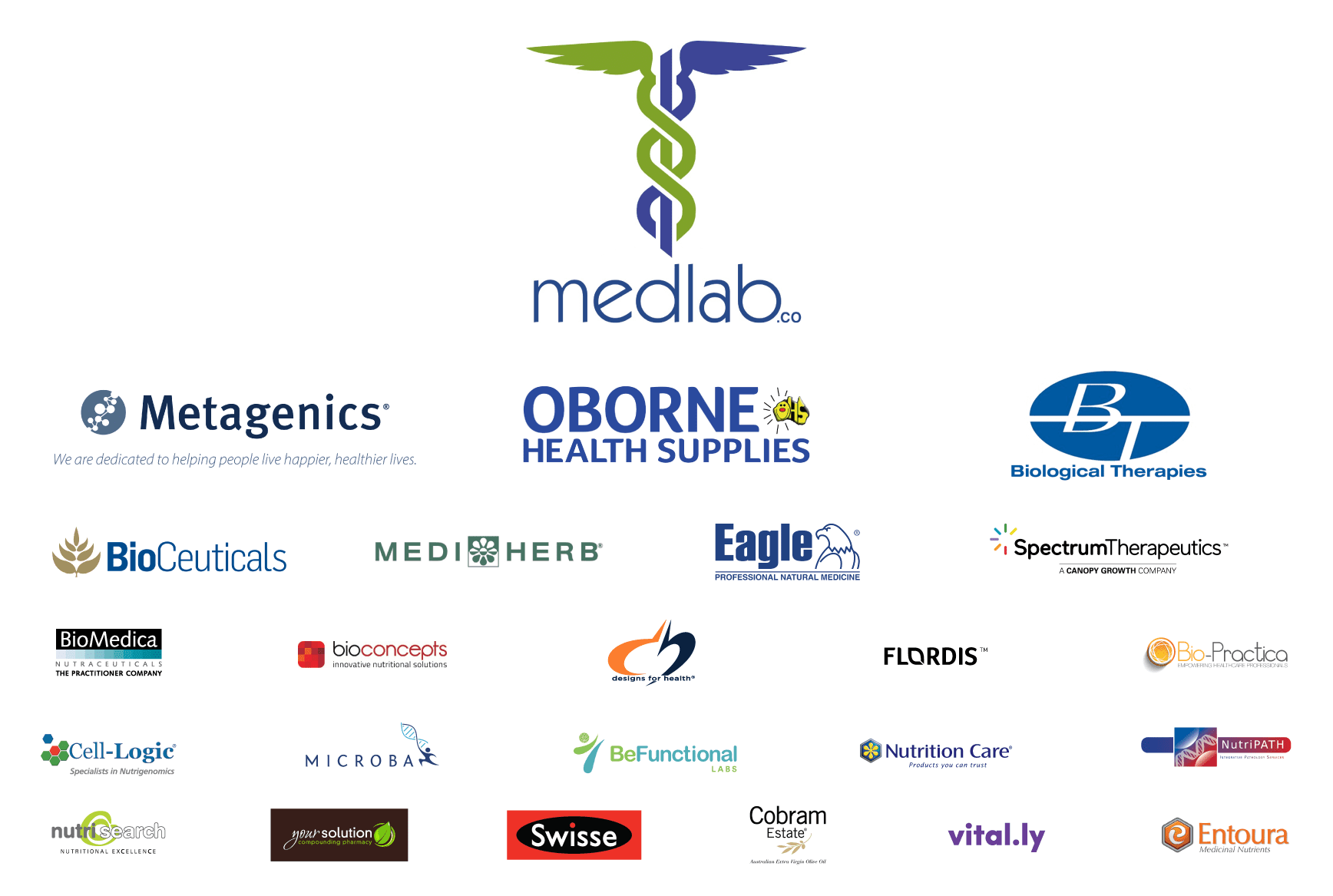 SPEAKERS
Professor Avni Sali AM
MBBS PhD FRACS FACS FACNEM
Founding Director of NIIM, and Member of the Scientific Board of the European Congress for Integrative Medicine. He is the former Head of Graduate School of Integrative Medicine, Swinburne University and the University of Melbourne Dept of Surgery, Heidelberg Hospital. His expertise is in the areas of cancer and chronic disease. Avni is co-author of A Clinician's Guide to Integrative Oncology, Springer USA. In 2016 he received an Order of Australia for "significant service to integrative medicine as an educator, clinician and researcher, and to professional education."
Dr Damien Downing (U.K.)
MBBS MRSB
Dr Downing is President of the British Society for Ecological Medicine (ecomed.org.uk). He was Editor of the Journal of Nutritional and Environmental Medicine for 20 years and serves on the Editorial Board of the Orthomolecular News Service (orthomolecular.org). His 1988 book Daylight Robbery pioneered how vital sunlight and vitamin D are for health. The Vitamin Cure for Allergies was released in 2010, and The Vitamin Cure for Digestive Disorders in 2014. Dr Downing has particular interests in membrane lipids and lipid therapy, mitochondrial dysfunction, environmental toxic effects, and of course in sunlight and vitamin D. He practises in London's Harley Street district, and is also Medical Director of The Elixir Clinic.
Dr Tim Ewer (N.Z.)
MB ChB MMedSc MRCP FRACP FRNZCGP FACNEM
Tim has been working in integrative medicine for over 25 years. He has a health centre near Nelson, New Zealand, with 22 staff, where he is also involved in teaching medical students, junior hospital doctors & GP registrars. Prior to this, Tim was a hospital physician for 10 years after gaining his medical degree & specialist qualifications in the UK. He has trained in a variety of modalities including nutrition, environmental medicine, hyperbaric medicine, acupuncture and bio-energetic medicine.
Prof Lynda Frassetto (USA)
MD
Lynda Frassetto is a Professor Emeritus of Medicine in the Division of Nephrology at the University of California, San Francisco (USCF). She teaches and supervises both inpatient and outpatient nephrology at the University and the Veteran's Administration hospitals. Lynda has been researching the pathophysiological effects of dietary acid loads on the body, for many years. She has also been involved in drug interactions in transplantation research, and recently has set up clinical trials for a bio-artificial kidney system being developed at UCSF. Lynda is a pioneer in acid-base balance research and author of numerous papers highly regarded in the industry.
Dr Anna Goodwin (N.Z.)
DO (Oklahoma) Am Bd Cert.Int.Med (Med.Onc, Hosp & Pall.Med) FRACP
Originally from the USA, Anna is now based in New Zealand. A mainstream oncologist, she is involved in the active treatment of patients with cancer. Anna is committed to meeting the cancer care needs of patients through her holistic approach to oncology support. She has a 'bird's eye' view of what is working for patients (and what is not). Anna believes in the integration of diet and nutrition with mainstream chemotherapy and immunotherapy. She has a special interest in Medical Oncology, Haematology and Palliative Care and is a regular speaker for the NZ Cancer Society Wellness program.
Dr Taufiq Binjemain
MBChB(UK) MRCGP(UK) MRCS(Edin) CCFP(Canada) FRACGP
Taufiq has trained in various specialities in Surgery, Orthopaedics, General Medicine, Paediatrics, Psychiatry, Anaesthetics, Intensive Care, Emergency Medicine, Skin Cancer, Supportive Cancer treatments, Anti-Ageing & Regenerative Medicine (including PRP & Stem Cells), Nutritional & Environmental Medicine. Taufiq believes in personalised medicine, looking at the uniqueness of each person and establishing the root causes of any illness.
Lesley Braun
BPharm ND PhD mAICD mPSA
Global Director of the Blackmores Institute, in 2018 Lesley was named the CEO Magazine's Health & Pharmaceutical Executive of the Year. She works across the academic, government, and commercial sectors, ultilising her research and education experience in medicine, pharmacy, nutrition and herbal medicine and various healthcare systems. A regular presenter in Australia and overseas, Lesley is the lead author for 5 best-selling textbooks published by Elsevier and had a regular column for 20 years in the Australian Journal of Pharmacy. Among her many appointments, Lesley had two previous ministerial appointments for the TGA.
Vanita Dahia
B.Pharm Adv.Dip.Nat Adv.Dip.Nutr Adv.Dip.W.Herbal.Med Dip.Ayurveda
Vanita is an internationally recognised integrative medicine expert and author. Her career has been guided by balancing body chemistries in mental health and chronic complex health conditions. Vanita is in the vanguard of neurochemistry research, which led to the publication of Alchemy of the Mind and Alchemy of Amino Acids books with online masterclasses. She provides clinical training programs and educational initiatives to doctors and allied health practitioners worldwide. Vanita has qualifications in pharmacy, naturopathy, nutritional mental health and Ayurvedic medicine in Australia and abroad.
Dr Ian Dettman
PhD(Biochem) BSc(Hons) ND PSA SHPA FRMIT FANTA FACBS ACNEM(Life member)
Following Pharmacy, Ian gained qualifications in Microbiology, Genetics and Biochemistry. A previous Pathology Practitioner, he founded a TGA licensed GMP pharmaceutical manufacturing facility, Biological Therapies, specialising in injectable Vitamins C and B. He is an experienced author and international lecturer. Ian also founded AIMN (Australasian Institute for Medical Nutrition) training Doctors in Injectable Nutrient therapies.
Dr Carolyn Ee
MBBS FRACGP PhD B.App.Sci Grad.Cert.Med.Acup MMed
An integrative GP originally from Melbourne, Carolyn moved to the Northern Beaches in 2015. She has trained both as a Traditional Chinese Medicine Acupuncturist and Medical Acupuncturist. Carolyn provides a broad range of general practice services, with a focus on prevention, nutrition, lifestyle modification, and complementary therapies such as acupuncture, herbs and evidence-based mind-body interventions. She is passionate about medical research, completed a PhD in 2015, and continues her research work at the National Institute of Complementary Medicine at the University of Western Sydney
Dr Ron Ehrlich
BDS (Syd Uni) FACNEM FASLM
Ron has been in clinical practice since 1980 at the Sydney Holistic Dental Centre. He holds fellowships in nutritional and environmental medicine, and in lifestyle medicine. His 2018 book A Life Less Stressed: the 5 pillars of health and wellness has been published internationally. Ron is currently President of the Australasian College of Nutritional and Environmental Medicine (ACNEM).
Dr Christine Houghton
PhD BSc R.Nutr
An educator and a registered Nutritionist, Christine holds degrees in Nutrigenomics, Biochemistry and Human Nutrition. She is an avid researcher in her field and is also Adjunct Lecturer in the School of Human Movement and Nutrition Science at the University of Queensland. Following 3 decades in private practice, Christine founded Cell-Logic, a research-focused company which manufactures nutrigenomically-active ingredients for clinical application.
A/Professor Vicki Kotsirilos AM
MBBS FRACGP FACNEM FASLM
A well-known respected holistic GP with over 30 years of clinical experience. At the Dunstan Dental & Medical Clinic, Dr Vicki integrates natural therapies with mainstream healthcare. Co-author of A guide to evidence-based integrative and complementary medicine, and a regular writer for Medical Observer on 'Integrative Perspectives' widely circulated to GPs in Australia. Dr Vicki holds 3 Adjunct A/Professorial positions – University of Western Sydney, Monash & La Trobe. Awarded an Order of Australia and an Australia Day Environment award.
Dr Tamara Nation
MBBS FRACGP PhD
After graduating from the University of Melbourne medical school, Tamara was at St Vincent's hospital and the Royal Children's hospital, Melbourne. She completed a PhD at the Murdoch Children's Research Institute, further developing her special interest in Paediatrics. Tamara then undertook general practice training and became a fellow of the RACGP. She is experienced in women's health and has a certificate in Sexual and Reproductive Health with Family Planning Victoria.
Dr Michael Osiecki
PhD BE(Chemical) BBiotech(Hons)
Michael is the Managing Director and Owner of Bio Concepts. He received his doctorate from the Queensland University of Technology in the field of biological engineering, specialising in isolation and expansion of stem cells in a novel bioreactor system. Michael has a strong interests in addictions, epigenetics, developmental biology and the role of nutrition in the treatment of chronic diseases.
A/Professor Karin Ried
PhD MSc GDPH Cert.Integ.Med
Director of Research at NIIM, with over 20 years' experience in medical & public health research. Karin has a PhD & Masters Degree from the University of Heidelberg, Germany, Dept of Human Molecular Genetics. She holds an Honorary Adjunct A/Prof position at Bond University, Qld & is Honorary Visiting Research Fellow at the University of Adelaide, SA. Her research has been published widely and has featured on national media in Australia and overseas.
Nathan Rose
BHSc(Nat)
Nathan is the Clinical Education Manager at Metagenics and plays a central role in the development of seminars and educational programs. Nathan has a passion for following the latest scientific research and synthesising this into clinically meaningful information and tools for practitioners. His experience and focus on evidence-based practice makes Nathan's presentations highly relevant and informative.
Prof Richard Silberstein
PhD BSc(Hon)
Richard Silberstein holds the title of Professor Emeritus, Swinburne University of Technology and Chairman of Neuro-Insight Pty Ltd.  He has over 35 years of neuroscience research experience and is the originator of SST brain imaging technology. He has authored and co-authored numerous publications in various areas of cognitive and clinical neuroscience as well as consumer neuroscience.  His most recent publications address the topic of brain functional connectivity differences in attention deficit hyperactivity disorder (ADHD).
Dr Iggy Soosay
MBBS FACNEM FACoHM
Iggy has been an Integrative Medical Practitioner for over 35 years. His practice focuses on gut-related illnesses. This encompasses the effect of the gut microbiota locally on the gut and its effects on illnesses far removed from the gut. The latter illnesses include autoimmune diseases like thyroid disease, anxiety/depression and non-specifics like fatigue, brain fog and early cognitive decline.
Nikolaj Travica
BSc(Hons) BA(Psych)
Nikolaj has a Bachelor in Psychology & Psychophysiology and an Honours degree in Science, majoring in Psychology. His key areas of interest include research into the effects of nutrition on cognitive and neuropsychological functioning, with the potential to improve cognition and reduce other health risk factors for dementia. His ongoing research PhD: Vitamin C & cognitive function; the effects of surgery on cognition and the effects of surgery on Vitamin C levels.
Professor Luis Vitetta
BSc(Hons) PhD GradDip.Integr.Med GradDip.NutrEnviron.Med
Luis is Director of Medical Research at Medlab Clinical and Professor with the University of Sydney, Sydney Medical School. Between the years 2007 – 2013 he was the Director and Professor of the Centre for Integrative Clinical and Molecular Medicine at the University of Queensland, School of Medicine, based at the Princess Alexandra Hospital in Brisbane. Luis has research interests in the microbiome/nutrition/probiotics and immune function area, as well as research on cannabis medicines.
Dr Ross Walker
MBBS(Hons) FRACP FCSANZ
An eminent practicing cardiologist with a passion for people and health, Dr Walker is a regular media presenter. He has a medical practice in Sydney, providing a service in all aspects of echocardiography, focusing on stress echocardiography, which provides much more information to the practitioner than stress testing alone. His other area of expertise is in the field of preventative cardiology. Dr Walker has published 7 best- selling books on preventative cardiology and lectures both nationally and internationally on this subject.
Dr Justin Welsh
MBBS FACNEM APLS ALS EMST
Justin graduated from Monash University and has worked in acute care medicine at the Alfred and Box Hill Hospitals, and the Emergency Department at Epworth Hospital. Justin was introduced to Integrative Medicine by his wife who is also an integrative doctor. To achieve greater health Justin believes that the patient, treatment and lifestyle strategies are building blocks and the doctor is the mortar that holds everything in place and brings it all together.
Dr Michelle Woolhouse
MBBS FRACGP ACNEM FASLM
An Integrative GP, Michelle founded 'Whole Medicine' on the Mornington Peninsula. She has an in-depth understanding of the underlying cause of diseases and in the healing principles of the body from an energetic, biochemical and structural level. Michelle is co-founder and co-host of the award-winning health podcast, The Good Doctors and also curated The Big Health Check. She is a frequent lecturer and mentor for GP registrars and doctors, and a founding board member of the working party between the RACGP and AIMA.
STRETCHING EXERCISES DURING LUNCH:
Lisa Barker
BSc(Clin.Sci) MHSc(Osteo)
Lisa completed her osteopathic training at Victoria University, then a Master's degree in the biomechanics of sporting injuries. She has over fifteen years working in private practice, in addition to lecturing and supervising Osteopathic Clinical Studies at Victoria University, RMIT & University of Western Sydney. Lisa maintains a strong interest in sport and specialises in the correct management and rehabilitation of injuries.
Dr Philip Qing Lu
MBBS(China) MACU MCHM
Dr Lu graduated in China with a Bachelor in Western Medicine as well as a post-graduate course in acupuncture and moxibustion. He then worked as a medical oncologist and a clinical lecturer. Dr Lu arrived in Australia in 1988 as an observation doctor at the Peter MacCallum Cancer Institute. He has been practising Acupuncture and Traditional Chinese Medicine since 1996. Dr Lu graduated with distinctions in the Master of Applied Science Chinese Herbal Medicine and Master of Applied Science Acupuncture.
DETAILS
WHEN: Friday 29 & Saturday 30 November 2019
LOCATION: Amora Hotel Riverwalk, Richmond, Melbourne
Full Brochure:
BOOKING
Book online via trybooking below
TERMS & CONDITIONS: The organiser reserves the right to alter items in the program. The information contained within this program is true and accurate at time of printing.
INSURANCE: Registration fees do not include insurance of any kind. It is the responsibility of attendees to have their own insurance.
CANCELLATIONS AND REFUNDS: Cancellations must be notified in writing two weeks prior to event. No refunds will be given after this time. However a substitute person may attend by prior arrangement with the organiser.
Professional Development for Health Professionals
Certificates of Attendance:
Issued upon request
RACGP QI&CPD Points:
Application pending
Other CPD/CME points:
Points may be available from many other professional bodies subject to
application. Please provide your certificate of attendance and copy of the
program to demonstrate relevance to your profession.