NIIM Clinic Appointments
Call the NIIM Clinic on:
NIIM Clinic – Cancellation Policy
A minimum of 48 hours notice is required to cancel/postpone an appointment, otherwise a cancellation fee will be incurred. This will not be covered by your medical insurance.
Institute Enquiries including Research departments
National Institute of Integrative Medicine
Location
11-23 Burwood Road, Hawthorn, Melbourne, Victoria 3122, AUSTRALIA
Phone: (03) 9804 0646
Fax: (03) 9815 3267
Postal Address:
PO Box 6070, Hawthorn West, Victoria 3122, AUSTRALIA
How to get here
By car
NIIM is located 10 minutes East of the CBD, on Burwood Rd between Bridge Rd and Power St. Limited free parking is available for NIIM patients and guests at the rear of the building. This can be accessed via on-ramp at East side of building.
Paid parking is available at a multi-level underground car park located at Epworth Hawthorn directly opposite NIIM.
By public transport
For those on public transport, NIIM is in close proximity to Hawthorn railway station (Belgrave, Lilydale, Alamein Lines), and the number 75 tram (stop number 26). We are a short ride from the CBD and adjoining suburbs.
Local Accommodation
NIIM is located in Hawthorn, Victoria an inner Melbourne suburb and is easily accessible from many CBD hotels via Taxi or Public transport, nearby hotels with walking distance of the clinic include Amore Hotel and Quest Hawthorn.
NIIM Clinic (Victoria)
21 Burwood Rd Hawthorn, VIC 3122
The clinic is located over 3 floors at 21 Burwood Rd, Clinic receptions are located on both Levels 1 and 2
Phone: 03 9804 0646
Email: clinic@niim.com.au
Website: www.niim.com.au/clinic
Opening Hours: Monday – Friday: 8:00am till 5:00pm.
Fax: 03 9815 3267
Medical Secure Delivery Services: NIIM Practitioners are able to receive letters and reports via Argus and Healthlink.
After Hours and Medical Emergencies
If you believe you have a medical emergency, please phone 000 or present to the nearest hospital with an emergency department.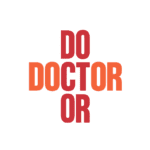 If you have an urgent medical issue after hours, the NIIM Clinic uses DoctorDoctor to provide after-hours medical care on our behalf.
Please call them on 13 26 60 or visit the DoctorDoctor website
TIS Free Interpreting Service
Patients can access free interpreting services through the Translating and Interpreting Service (TIS National)
T: 1300 575 847 E: TIS.FreeInterpreting@homeaffairs.gov.au W: www.tisnational.gov.au