Update Jan 2022:  The Cannabis Sleep Study 2 (The CANN Sleep Study)
A randomised placebo-controlled clinical trial of medicinal cannabis for sleep disturbances in a healthy population.
Have you been experiencing insomnia for at least 2 weeks with one or more of the following symptoms?
Difficulty falling asleep
Waking up often during the night
Having trouble going back to sleep
We are seeking participants for a clinical trial to explore the effectiveness of a medicinal cannabis product to support sleep disturbances in healthy adults (18-65 years).
Information about the trial:
This trial involves participation in a randomised placebo-controlled clinical trial. This means there are two groups who receive different treatments which will be compared to each other to see which one is better. The study also involves a placebo, which has no therapeutic value, but is similar in look, taste and smell to the other treatment being tested.
The product that is being tested is a medicinal cannabis product, specifically cannabidiol or CBD. CBD is the compound found within the cannabis plant, that has no psychoactive properties (feeling high). Recent research has identified that CBD can have benefits in improving sleep disturbance symptoms and mood.
The trial will be conducted at four sites in Australia, located in Lismore, Brisbane, Sydney and Melbourne. Overall, we are aiming to include 438 people in the study.
Each participant will take the product for two weeks initially to determine the right dosage, and then for another eight weeks to examine sleep quality, and well-being.
This research has been approved by Southern Cross University Human Research Ethics Committee, SCU/HREC no. 2021/031.
For more information & TO CONFIRM YOUR ELIGIBILITY PLEASE COMPLETE THE FOLLOWING SURVEY: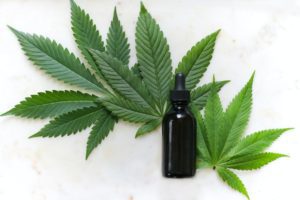 Survey link – Let's help Australia sleep again (uts.edu.au)
or Email: cann@niim.com.au     Subject heading: Cannabis Sleep Study.
____________________________________________________________
Update Jan 2022:  The previous Cannabis Sleep Trial we conducted between May 2020 and May 2021 is currently under review for publication in a peer reviewed  journal
We will post a link to the publication here.