Prostate cancer is the most common cancer in men, and the second leading cause of cancer deaths (25%) in Australia. One-in-Seven Australian men will be diagnosed with prostate cancer by the age of 85, with more than 3,300 men dying each year. There is a need for better treatment, combined with reliable assessments of treatment effectiveness.
The National Institute of Integrative Medicine (NIIM) is conducting a Prostate Cancer Photodynamic Therapy (PDT) Study, led by Investigators Dr Donald Murphy (Emeritus Urological Surgeon, photo), A/Prof Karin Ried (Director of Research, NIIM), and Prof Avni Sali (Director, NIIM).
This three month intervention study aims to assess the treatment effectiveness and safety of PDT for patients with prostate cancer using fluorescent photography imaging plus pre / post urinary proteomics (analysis of proteins in the urine) and Circulating Tumour Cell (CTC) specimen analyses.
For our research we are SEEKING
Men between 50-80 years diagnosed with prostate cancer
Group A: Men with biopsy proven primary prostate cancer, or local prostate cancer relapse after treatment
Group B: Men with primary prostate cancer, diagnosed by PSMA-PET or MRI scan
Group C: Men with metastatic prostate cancer

Not planning other treatment or medical interventions, e.g. vaccinations in the next 3 months
Not suffering from porphyria
Able to provide informed consent

How this study may benefit participants
No costs associated with the tests and treatment in this study
The only treatment of its kind available in Australia
The PDT laser treatment may be effective in treating local prostate cancer, however there may be no benefits to you.
What's involved?
Eight visits to NIIM (Melbourne) over 3 months.

The first and the last visit will take about 30 min and will involve blood test, urine test, and questionnaires.

Twelve treatment sessions on six days. Participants need to consider 3 x 2 full days for treatment.

The morning (AM) PDT laser session of 25 minutes is followed by 4 hours break, leading to the 2nd afternoon (PM) PDT laser session lasting 25 minutes.

A subgroup of participants may be eligible also for the lightbed cancer treatment study.
Light bed: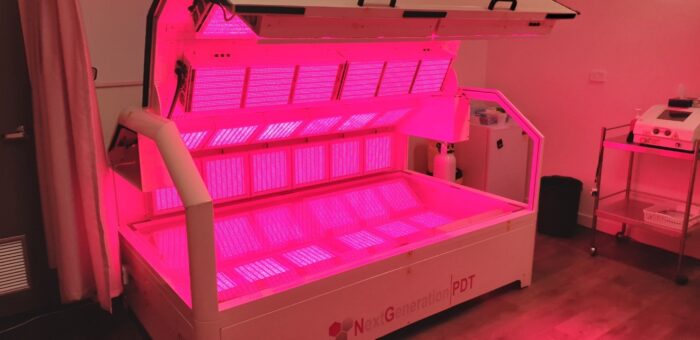 The Prostate Cancer Photodynamic Therapy Study Brochure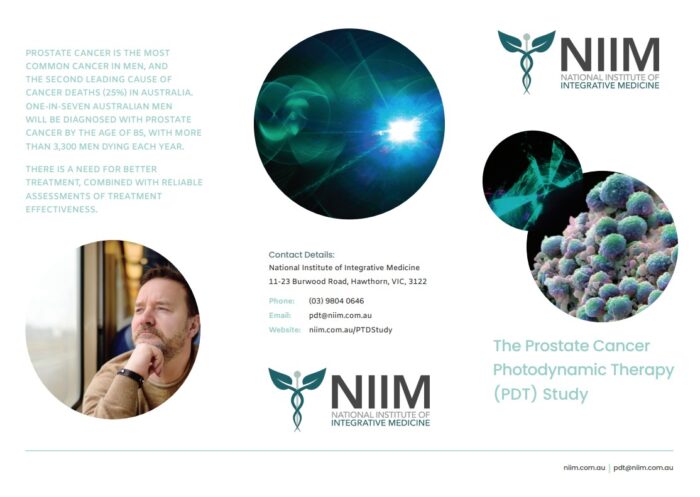 For more information
Participant Information and Consent Form
Expressions of interest, please complete the form below
Prostate Cancer Photodynamic Therapy (PDT) Enquiries