The study has been approved by an NHMRC registered ethics committee, and is registered on the Australia New Zealand Clinical Trial Registry.
Our current research trial involves innovative blood testing using cytology based microscopy (Part 1), and genetic analysis (Part 2) to isolate and identify Pathogens in the blood. Pathogens include Borrelia bacteria, fungi/mould, protozoa, parasites, viruses, or other infectious agents.
The Pathogen Blood Test may help patients with Chronic Fatigue or Lyme-disease like symptoms. 
Publications: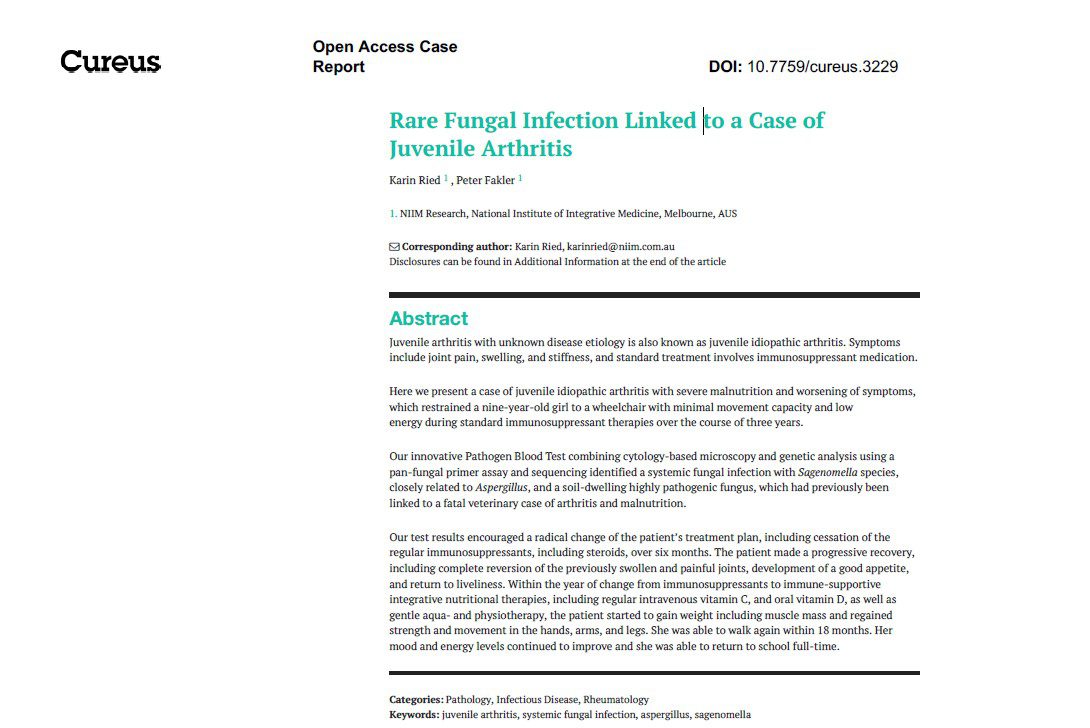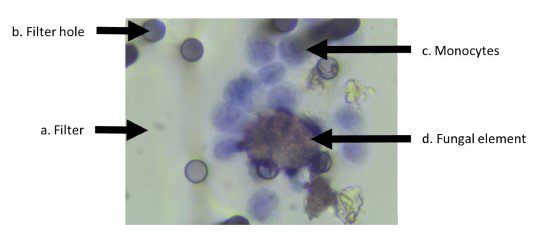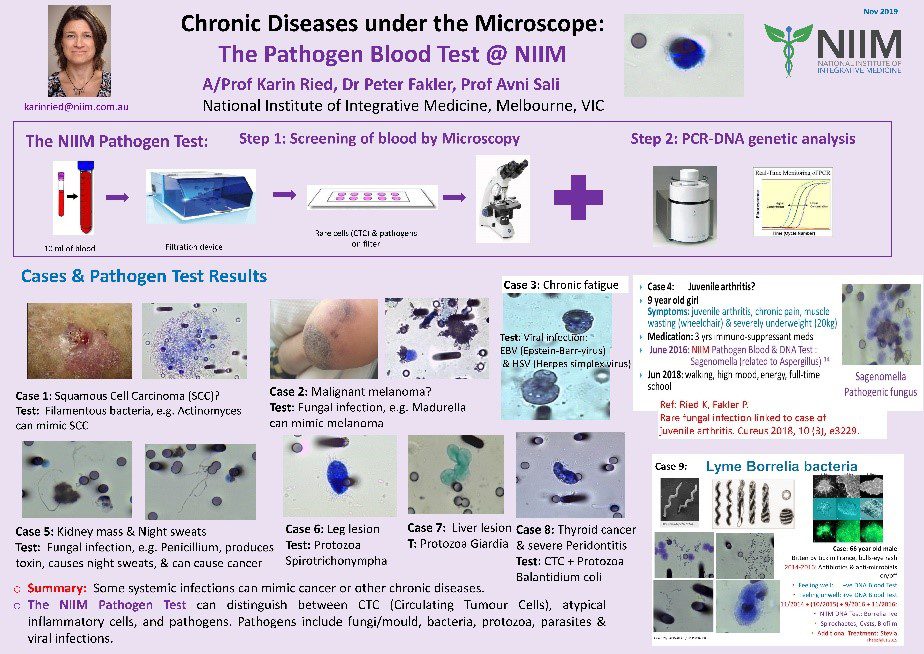 The NIIM Pathogen Blood Test Research Trial is done in 2 parts:
Step 1: Patients provide 10 ml of blood for
Part 1: Pathogen Blood Test Screen: microscopy analysis can distinguish between 
Normal human inflammatory cells (white blood cells)
Atypical human cells
Non-human cells
Part 2: Available, if non-human cells were detected, further analysis by
A) PCR-DNA analysis can be done for
Specific bacteria (e.g. Borrelia, Rickettsia)
Fungal/Mould infection – further identification by DNA sequencing
B) Immuno-cyto-chemistry (antibody-antigen) Testing: for active viral infections (e.g. Epstein-Barr-Virus, EBV; Herpes simplex virus, HSV; Varicella zoster, HZV)
NIIM Pathogen Blood Test
Information for Practitioners and Participants
Participation in the Pathogen Blood Test Study is by practitioner's referral only. 
For more Information and Test Request Form & Test Kits
Go to the ANZ Clinical Trial Registry.
Contact
Research Department
P: 03 9804 0646
E: research@niim.com.au
A/Prof Karin Ried
Director of Research, Principal Investigator
E: karinried@niim.com.au