The Cognitive Preservation Study – The Effect of Photobiomodulation with or without Hyperbaric Oxygen Therapy on Cognition in Adults with Mild and Moderate Cognitive Impairment
Cognitive ability, including memory and problem solving, declines with normal aging. For some people, this decline is more rapid, resulting in a condition known as mild cognitive impairment (MCI). MCI can lead to neurological conditions including Dementia, Parkinson's and Alzheimer's disease. Photobiomodulation (Red Light Therapy) and Hyperbaric Oxygen Therapy (HBOT) are emerging, non-invasive treatments that may improve cognitive function and/or slow cognitive decline.
This 6 month exploratory study aims to analyse the effect of Red Light Therapy, with or without additional HBOT, on cognition and brain health in people with mild and moderate cognitive impairment. This is a pilot study that will inform future NIIM studies surrounding brain health.
For our research we are seeking: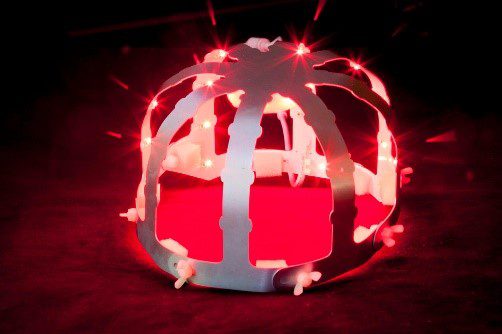 Men and women 55+ years old
Mild cognitive impairment or early stages of Dementia/Parkinson's/ Alzheimer's/ neurodegenerative disease
How this study may benefit participants:
Treatment may improve cognition and/or symptoms associated with cognitive decline
No costs associated with participating in the study
What's involved?
Initial blood tests to assess any relevant deficiencies
5 appointments with the trial team over 6 months
Each appointment will take approximately 2 hours and will involve mood assessment and cognitive testing using both pen and paper tests and computerized tests
Participants will also undergo 3 MRIs. One at the beginning of the trial, one at 4 months, and one at 6 months
Treatment will involve wearing a Red light helmet twice daily for 24 minutes each session for either 8 or 16 weeks
A subgroup of participants will also undergo HBOT twice a week for 8 weeks in addition to wearing the helmet twice daily for 24 minutes each session for 8 weeks
Please note – participants need to be located in Victoria and need to be able to attend the NIIM clinic in Melbourne
ACTRN12623000845639
National Institute of Integrative Medicine Human Research Ethics Committee (NIIM HREC) Approval Number 0124N_2023
For more information:
Expressions of interest fill out this form here.
Or email directly to: research@niim.com.au Subject heading: cognition