ABOUT ROMY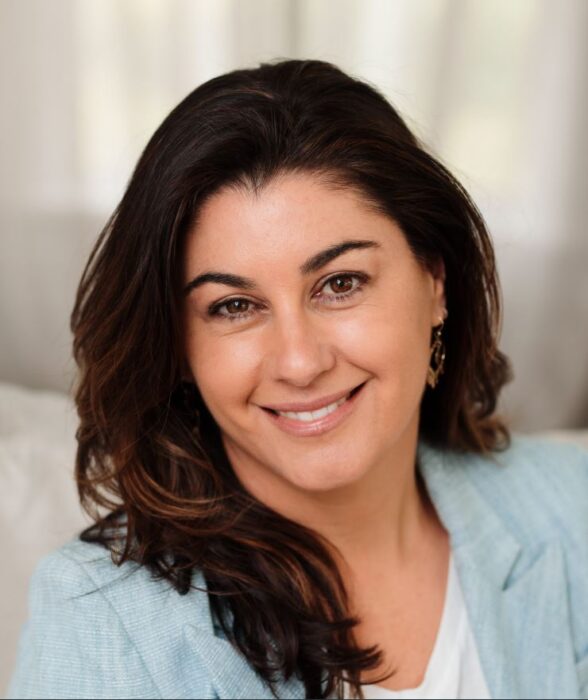 Romy Bursztyn is a Melbourne based Integrative Nutritionist, Accredited Health & Wellness Coach, Body Image Coach, and Workshop Presenter with more than 20 years of experience working in the nutrition and health industry.
As a nutrition and wellness practitioner, Romy has a combined skill set in human nutrition, behaviour, motivation and health. Romy utilises evidence-based practices of nutrition and health education, psycho-education and health promotion, to enhance the wellbeing of individuals.
Romy supports clients through sustainable dietary and wellness strategies, including a range of preventative and restorative measures, allowing for an empowering and transforming journey to optimal health.
Through a personalised and integrative approach that fits each individuals' unique life circumstances, Romy works collaboratively with other medical and health practitioners' to not only help action the patients care/treatment plan, but also provide patients with an enhanced health care experience, by educating and empowering them with skills and knowledge to understand how to become their healthiest self.
Romy can guide patients to make well defined, measurable dietary and lifestyle goals; keeping them on track and holding them accountable for making forward progress, achieving lasting results towards optimal wellbeing.
Romy has a strong interest in working with clients who struggle with a challenged relationship with their body and food.
Romy also offers refreshing and engaging workplace seminars and small group & individual coaching sessions. Participants will be empowered to be an active participant in their own health, with simple and practical dietary, lifestyle and 'healthy habit' strategies to enhance overall physical, mental and emotional well-being and reduce the impact of stress in their personal and workplace life.
Romy is also co-founder and CEO of Melbourne based food-relief charity Our Village Kitchen.
Private Health Fund insured?
As a degree qualified Nutritionist, my nutrition services may be claimable through your health fund. Make sure you check your individual fund to see if you are covered for Nutrition.
Areas of Support include:
Women's, men's, child/teen nutrition
Simplifying nutrition for busy people
Digestion and gut health issues
Perimenopause/Menopause
'Non-Diet' weight management
Healthy aging & longevity
Immunity & Stress Management
Sleep, fatigue and burnout
Behavioural & habit changes
Emotional eating & disordered eating behaviours
Body image & body dissatisfaction concerns
Eating disorder education & support (I do not treat active eating disorders)
And more…
Qualifications & Registrations
University qualified Nutritionist, Registered with Nutrition Society of Australia
Professional Certified Health & Wellness Coach, Registered with HCANZA
Certificate for The Essentials: Training Clinicians in Eating Disorders, Inside Out Institute for Eating Disorders
Body Image Clinician Trained
Body Project Australia facilitator, Eating Disorders Australia
Registered HAES® Australia provider
Registered with Butterfly Foundation database referral
Accredited Mental Health First Aider, MHFA Australia
Accredited Level 2 First Aider, Real Response Australia
VicFit qualified Personal Trainer
Member of Nutrition Australia
IIN Health Coach Leadership Award
Accredited Nutritionist & Natural Therapy Practitioner, Senior Fellow Member of The Society of Natural Therapists and Researchers
Consultation times, fees and bookings
For details on appointment availability and the schedule of fees please contact the NIIM Clinic Reception on (03) 9804 0646