Prostate cancer is the most common cancer in men, and the second leading cause of cancer deaths (25%) in Australia. One-in-Seven Australian men will be diagnosed with prostate cancer by the age of 85, with more than 3,300 men dying each year. There is a need for better treatment, combined with reliable assessments of treatment effectiveness.
This 3-month intervention study aims to assess the treatment effectiveness and safety of PDT for patients with biopsy proven prostate cancer using fluorescent photography imaging plus pre / post urinary proteomics (analysis of proteins in the urine) and Circulating Tumour Cell (CTC) specimen analyses.
For our research we are SEEKING 50-80-YEAR-OLD MALES who would like to participate in this study.
Patients who meet the following criteria can participate in the study:
Men between 50-80 years diagnosed with biopsy proven primary prostate cancer
Men diagnosed with local prostate cancer relapse after treatment
Not planning other treatment in the next 3 months
Not presenting with secondary metastatic prostate cancer
What's involved?
There will be 8 visits to NIIM (Melbourne) over 3 months.
The first and the last visit will take about 30 min and will involve blood test, urine test, and questionnaires.
There will be 12 treatment sessions on 6 days. Participants need to consider 3 x 2 full days for treatment.
The morning (AM) PDT laser session of 25 minutes is followed by 4 hours break, leading to the 2nd afternoon (PM) PDT laser session lasting 25 minutes.
A subgroup of participants will be allocated to a 3rd treatment session with the light bed, 4 hours after the 2nd PDT laser sessions on treatment days 2, 4 and 6 (Tue), respectively.
Light bed: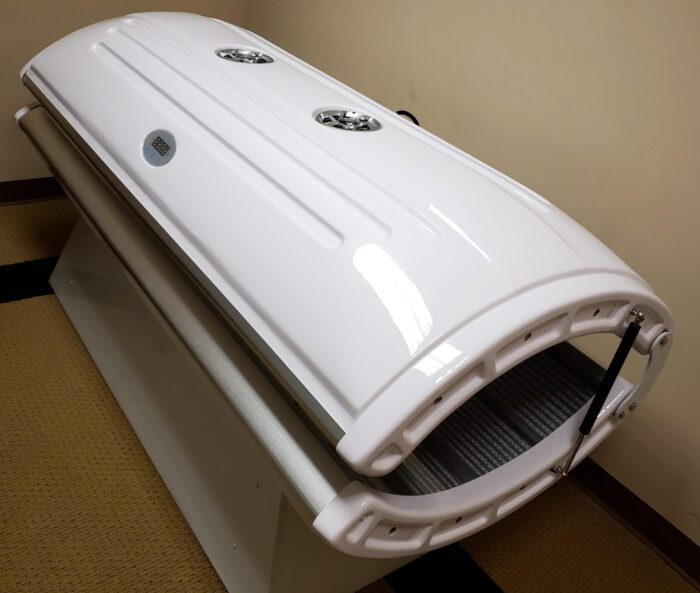 For more information
Participant Information and Consent Form
Expressions of interest, please complete the form below
Prostate Cancer Photodynamic Therapy (PDT) Enquiries