Malcolm Traill
Malcolm Traill trained as a General Pathologist at the Repatriation General Hospital, Heidelberg. Whilst there, he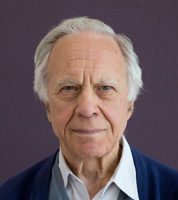 recognised through experimentation for the first time in the world, that lymphoid cells could transfer immune tolerance (to tumour cells in mice). He also wrote a paper in collaboration with Dr Roy Bean, finding that tumours in the same organ (e.g. stomach) from different patients, are not the same at the cellular level.
Later, he supplied reports to the Coroner at Melbourne, became the Pathologist for the Shepherd Foundation, and also developed a new testing procedure for measuring the different concentrations of the carriers of cholesterol in the blood, publishing in a number of peer reviewed journals, including the Medical Journal of Australia.
Malcolm then left laboratory work to consult with, examine and prescribe for patients in clinical settings. He has seen much of both worlds. More recently, he has written review articles on UHF treatment, the role of the thymus and the non-psychiatric uses of Lithium, with particular interest in an hypothesised potential for it to inhibit tumour and rheumatoid stem cells. His interest in cancer continues, with his involvement in hyperthermic treatments and the potential for Lithium to boost responses.