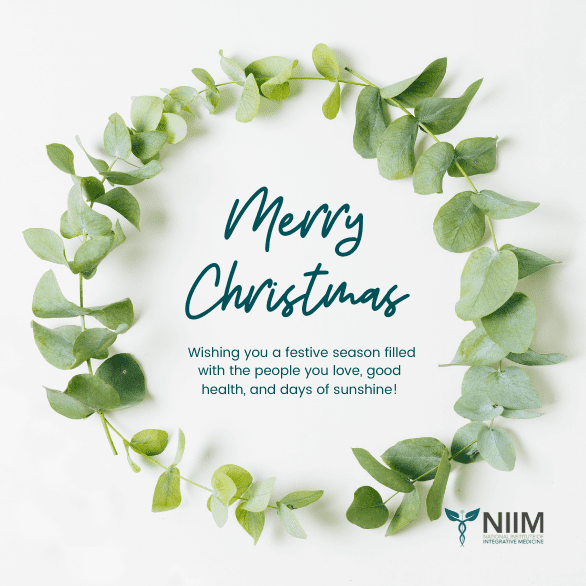 Merry Christmas from NIIM!
We will be closing over the Christmas period.
NIIM and the NIIM Clinic will be,
Closing: Midday 24 December 2021
Re-opening: Monday 10 January 2022

Our online store is open over this time, but please note orders will not be filled until we reopen on 10 January 2022. 
Join us over on Instagram where we will keep sharing tips and ideas on staying well and starting 2022 with a healthy mind.
We look forward to supporting you on your health journey in 2022.