We all come to a time in our lives when we must make choices.
Work, relationships, decisions that will impact our financial situation – decisions are all around us.
How do we choose wisely when faced with decisions that impact our lives?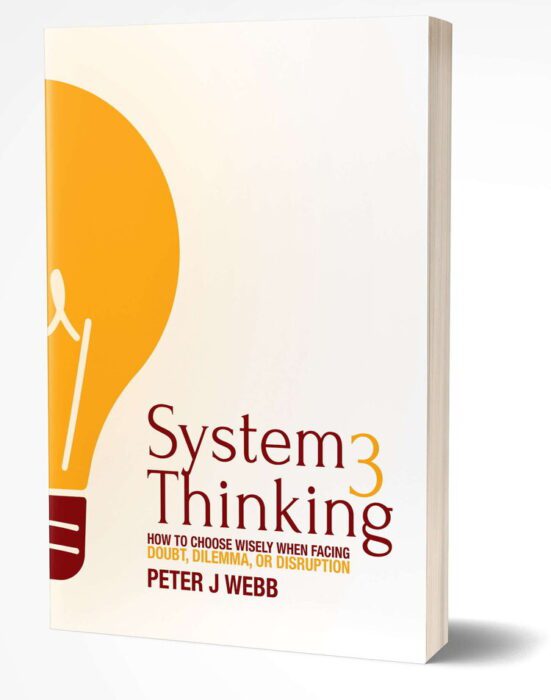 System 3 Thinking will set you on your way to making the right decision for you, when you are feeling a high level of uncertainty.
Often, we make decisions quickly, intuitively and we don't really think about the options too much. We decide on answers by what feels right.
Peter Webb is an organisational and integrative psychologist, a leadership coach and has spent decades researching how people choose wisely or foolishly. Peter has assisted individuals, teams, and leaders to make better decisions and impact the world in a positive way.
Peter's latest book, "System 3 Thinking, How to choose wisely when facing doubt, dilemma or disruption" provides readers with a new model to support them when decisions need to be made carefully.
20% off for the NIIM Community.
As a gift to the NIIM community, Peter Webb has provided a discount code for anyone making a purchase from his website.
Read more about the book, and buy online here
Use the code: s3t2021 at check out to receive the discount.