Pre-diabetes is a silent condition, with one in three people unaware that they have it. Left unmanaged, this can lead to serious health issues.
If you have a family history of diabetes, the National Institute of Integrative Medicine is providing an opportunity to participate in a study to determine the effectiveness of an herbal formula on blood sugar levels.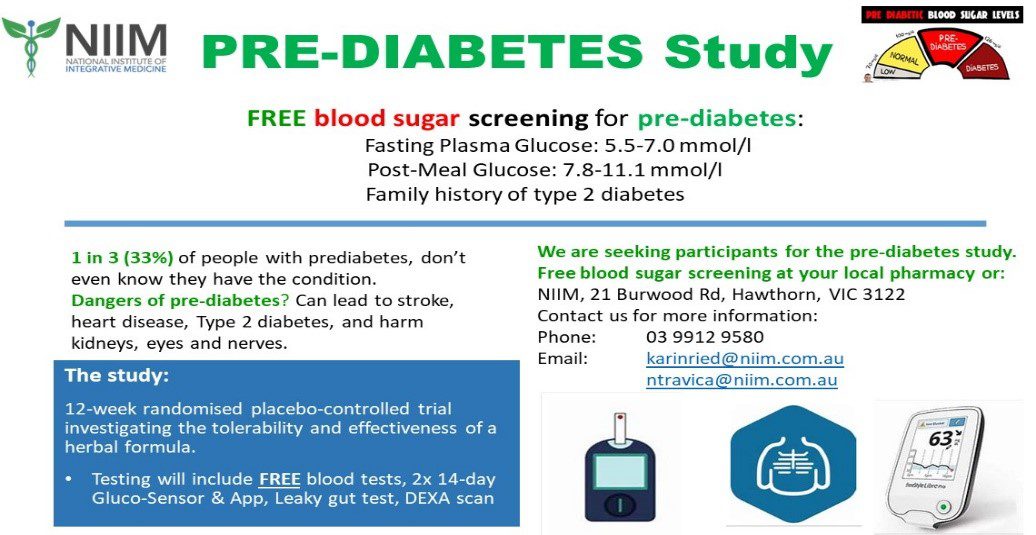 The Pre-Diabetes Trial @ NIIM:
12-week randomised placebo-controlled trial investigating the tolerability and effectiveness of an herbal formula.
Testing will include

FREE

blood tests, 2x 14-day Gluco-Sensor & App, Leaky gut test, DEXA scan
For more information or to book in for a FREE blood sugar screening, contact the research team: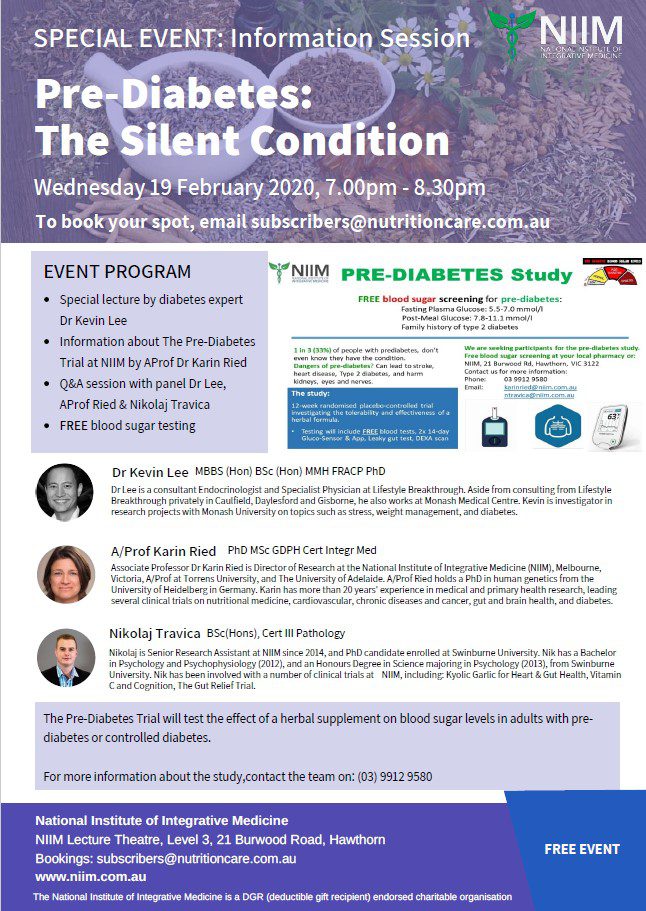 We recently held an information event, featuring
Special lecture by diabetes expert Dr Kevin Lee
Information about The Pre-Diabetes Trial at NIIM by AProf Dr Karin Ried
Q & A session with panel Dr Lee, AProf Ried & Nikolaj Travica
Free blood sugar testing
If you missed out on the event, but would like a summary of the information provided, contact karinried@niim.com.au .