Many thanks to everyone who joined us for our 5th Annual Symposium recently. What a fabulous program with 30 International & Australian speakers covering the key themes of Cancer, Pain, Inflammation, Paediatrics & Children's Health, Brain Health, Cognition, Dementia & Healthy Ageing.
The program included keynote lectures, interactive workshops, panel discussions, Q&A sessions and scientific abstracts. Delegates were also offered energising Tai Chi or stretching exercises during lunch breaks on both days of the symposium.
This year we also included an optional half-day Masterclass on "Integrated Management of Cancer: Emerging Principles & Practical Issues"
The success of this event would not be possible without our incredible speakers, sponsors, delegates, staff and volunteers. We are truly grateful for your commitment and support!
Direct quotes from attendees include:
"The quality of speakers, with their blend of clinical and research expertise offered very valuable information and key insights"
"I felt very motivated, inspired and on a real high after the symposium – I couldn't stop talking about it to professional colleagues"
"I benefited so much from the amazing positive energy gained while networking with like-minded professionals'
"I learned so much that you don't get from textbooks, including life skills and professional knowledge"
"I loved hearing speakers who are so intelligent and skilled, sharing their wealth of information, technical knowledge and experience with the audience"
"I gained so much knowledge as well as key lessons on patient care, reinforcing how to be a better clinician"
"All presentations were interesting and informative – it was very beneficial to meet people of diverse backgrounds in healthcare"
"Warmest congratulations for your outstanding symposium – I was so impressed and greatly enjoyed the whole event"
"This was a very beneficial event and that the calibre of presentations were top-notch!"
"It was outstanding, and I enjoyed every moment of the sessions. Such a rich range of topics and excellent presentations"
"A notable difference for me was the distinct family feel coming from everyone at NIIM, which was very welcoming and inclusive, which created a great feel to the symposium"
NIIM Inaugural Awards for Outstanding Contribution to Integrative Medicine'
This year during the Cocktail Networking Reception, NIIM was proud to present our inaugural awards to four individuals for their outstanding contribution to Integrative Medicine: Professor Ian Brighthope, Dr Tim Ewer, Dr Vicki Kotsirilos AM, Professor Luis Vitetta
Dates are being finalised for our 2019 Annual Symposium – we will make a formal announcement early in the New Year. We look forward to welcoming back familiar faces and also new faces for our exciting program for NIIM's 6th Annual Symposium in 2019!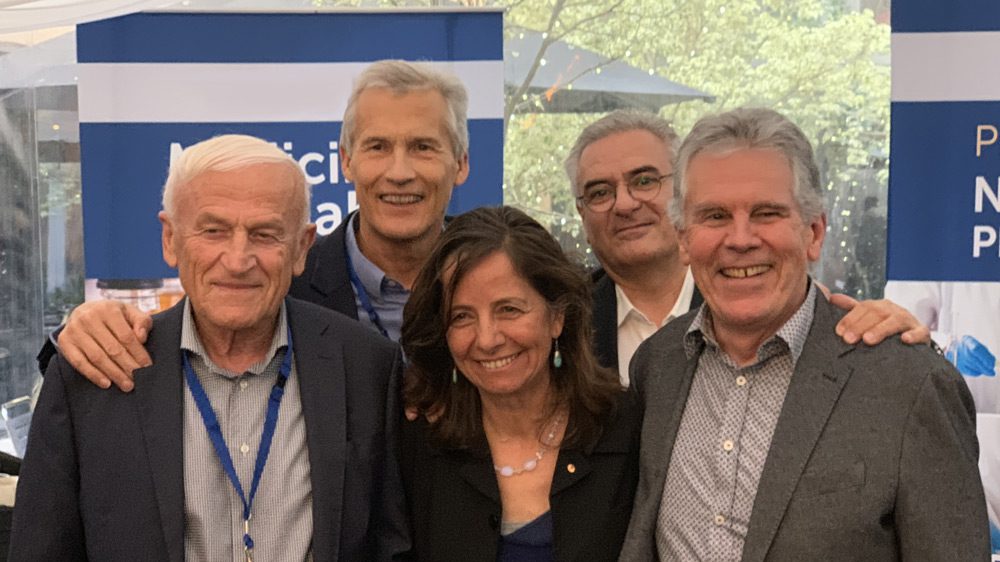 NIIM ACKNOWLEDGES THE SUPPORT OF OUR VALUED SPONSORS