VALE:  Professor Robert Bruce Allen  – 7.2.1942 – 13.3.2018
We remember and acknowledge Prof Rob Allen who first joined us at NIIM in East Hawthorn in 2010, and was a senior clinician at our Institute.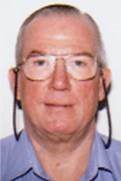 He was a pioneer of nutritional medicine in Australia and a key educator at the Australasian College of Nutritional and Environmental Medicine (ACNEM) and also at the Graduate School of Integrative Medicine at Swinburne University. Rob was a Director of the International Board of Clinical Metal Toxicology.
 From 1959 until 1990, Professor Allen served as Commissioned Officer, initially in Active Citizen Air Force, and later in Air Force Medical Reserve.
He has worked at many hospitals, specializing in thoracic surgery, with a focus on Nutritional and Environmental Medicine.
His vast experience and medical knowledge with a specialty in Integrative Medicine, enabled him to help countless patients with chronic and difficult conditions.
We greatly acknowledge the enormous role Prof Allen played in advancing Integrative Medicine.
We extend our condolences to Glenda and his family.  He will be greatly missed by all who knew him at NIIM.