A Great Night Had By All!
On Saturday 20 June, guests gathered at Sofitel Melbourne on Collins to support NIIM in the establishment of NIIM Kids, a new paediatric integrative healthcare clinic for the prevention and treatment of illness in children.
Role Models would not have been possible without the awesome support, effort and generosity from our corporate sponsors and individuals with the passion and commitment to make it happen!
On behalf of NIIM, our heartfelt thanks to all Role Models, sponsors, prize donors and supporters. As well as our hard-working Fundraising Committee, staff and volunteers who all willingly gave their time and energy.
All funds raised at this special event will directly support the establishment of NIIM Kids.
With our special thanks to:

ROLE MODELS: John Bertrand AM, The Hon Justice Betty King, Alastair Clarkson, Jana Wendt, Sergio Carlei, Julie Raffe, Lawrence Money
HOST: John Blackman
INTERVIEWER: Brett McLeod
ENTERTAINMENT: Wilbur Wilde and Band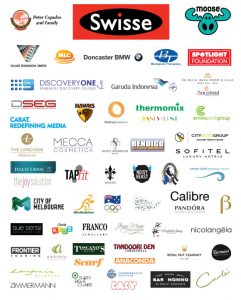 Thanks to: SWISSE, Moose Toys, Peter Copulos and Family, Village Roadshow Ltd, Spotlight foundation, Biological Therapies, Doncaster BMW, MLC, Discovery One, Garuda Indonesia, The Mulia – Bali, Sun Island Villas, DSEG, Channel 9, Hawthorn Football Club, The Ponting Foundation, Thermomix, Dan Valent, Enviroprint, Carat Redefining Media, The Langham – Melbourne, MECCA Cosmetica, Hotel Shamrock, Bendigo Cinemas , City Auto Group, Sofitel Melbourne on Collins, Jellis Craig, The Joy Solution, TAPfit, GROSSI, Noisy Beast Collingwood Football Club, Aireys Inlet Getaway Resort, City of Melbourne, Wallabies, Australian Olympic Committee, Positioned for Choice, Calibre, Pandora – Little Collins, The Press Club, Sue Sensi,Chess Kids, Franco Jewellers, Jenny Minas, Elisabeth Chong, Nicolangela, Frontier Touring,AmbrosiaToscano's, Scarf, Tandoori Den, Anaconda, Royal Nut Company, Carmen's, Longrain Melbourne, ZIMMERMANN, Thrity Eight Chairs, Commonwealth Golf Club, BABY, Bar Nonno,Carlei
SPECIAL THANKS TO THE NIIM ADVISORY BOARD, NIIM FUNDRAISING COMMITTEE, STAFF AND VOLUNTEERS WHO CONTINUE TO SUPPORT NIIM AND GIVE OF THEIR TIME AND EFFORTS!