Event Date: March 18, 2020, 6:30 pm
Join us on the Gold Coast for this special seminar highlighting the latest advances in cancer screening, cancer monitoring, and treatment.
Event program:
Presentations by A/Prof Karin Ried & Dr Taufiq Binjemain
Highly sensitive cancer screening test may allow for early detection of cancer
Improved prostate cancer screening test
Latest insights on Cancer Patient Care at the new NIIM Gold Coast
Date and Time
Wednesday 18 March, 6.30pm – 7.30pm
Location
Robina Community Centre
Meeting Room 1.3, 196 Robina Town Centre Drive (Corner San Antonio Dr)
Robina, Gold Coast, QLD 4226
BOOKING
Email research@niim.com.au
Featuring:
A/Prof Karin Ried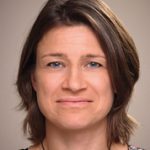 PhD MSc GDPH Cert Integr Med (QLD)

Associate Professor Dr Karin Ried is Director of Research at the National Institute of Integrative Medicine (NIIM), and A/Prof at Torrens University & The University of Adelaide. Karin has more than 20 years' experience in medical and primary health research, leading several clinical trials on nutritional medicine, cardiovascular, chronic diseases and cancer.
Karin is Head of the NIIM CTC Cancer Lab, which established the validated cytology-based highly accurate cancer screening ISET-CTC methodology (Rarecells, France). "To date as part of our Clinical Trial, we have undertaken over 2000 CTC tests. The latest breakthrough has been in the screening for prostate cancer."
Publications:
1) Ried Karin, Eng Peter, Sali Avni. Screening for Circulating Tumour Cells Allows Early Detection of Cancer and Monitoring of Treatment Effectiveness: An Observational Study. Asian Pac J Cancer Prevention (APJCP) 2017;18(8):2275. https://journal.waocp.org/article_49378.html
2) Ried Karin, Tamanna Tasnuva, Matthews Sonja, Eng Peter, Sali Avni: New Screening Test improves Detection of Prostate Cancer using Circulating Tumour Cells and Prostate-Specific markers, Frontiers in Oncology 2020 – under review/ in press
3) www.rarecells.com.au/scientific-publications (80+ peer-reviewed publications)
Dr Taufiq Binjemain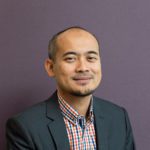 MBChB(UK) MRCGP(UK), MRCS(Edin) CCFP(Canada) FRACGP
Dr Taufig Binjemain has trained in various specialities in Surgery, Orthopaedics, General Medicine, Paediatrics, Psychiatry, Anaesthetics, Intensive Care, Emergency Medicine, Skin Cancer, Supportive Cancer treatments, Anti-ageing, & Regenerative Medicine, Nutritional & Environmental Medicine. Taufig believes in personalised medicine, looking at the uniqueness of each person and establishing the root causes of any illness.
In this seminar, Taufig will present the latest advances in cancer treatment at NIIM Gold Coast, including IV therapies, hyperthermia, mental health and trauma support, nutritional and lifestyle medicine.
Date and Time
Wednesday 18 March, 6.30pm – 7.30pm
Location
Robina Community Centre
Meeting Room 1.3, 196 Robina Town Centre Drive (Corner San Antonio Dr)
Robina, Gold Coast, QLD 4226
BOOKING
Email research@niim.com.au