About the therapy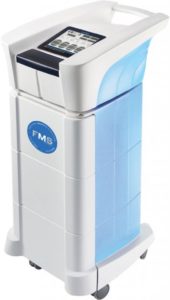 Functional Magnetic Stimulation (FMS) is a non-invasive treatment where a pulsed magnetic field is applied to a localised part of the body, this pulsed magnetic field stimulates muscles and causes them to contract. The magnetic stimulation may result in increased strength and endurance of muscles in the targeted area.
What conditions may be treated with Functional Magnetic Stimulation?
FMS may be appropriate for people experiencing conditions such as:
Pelvic floor issues such as incontinence or sexual dysfunction
Muscle weakness in lower back
Is FMS suitable for aesthetic medicine?
Yes, FMS is also suitable for anyone who wants to tone and strengthen muscle and can be used on the abdomen, gluteus muscles, hamstring area or arms. FMS can be used for:
Body reshaping
Improvement of microcirculation
Acceleration of lymph flow
Increase in muscle tone
Tightening of skin
Increasing metabolism that leads to better muscle and adipose tissue condition
Muscle strengthening
Relieve pain in the musculoskeletal system
Muscle relaxation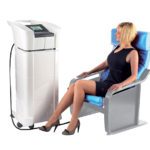 What does a FMS treatment involve?
FMS treatment is a non-invasive, in and out appointment. Treatments take 30 minutes and patients can return to their normal routine after their treatment. During treatment you will be seated or lay down fully clothed depending on the treatment area.
How to make an appointment
To make an appointment, please contact the NIIM clinic on 03 9804 0646
This therapy does not require a referral however you may wish to consult a NIIM Clinic practitioner to see if this therapy is suitable for you.