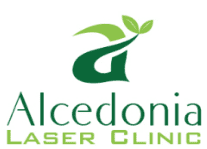 About Alcedonia Laser Clinic
Operating at the NIIM Clinic, Alcedonia Laser Clinic offers non-surgical laser treatments for a broad range of medical and cosmetic concerns using Fotona's SP line of laser systems, which are designed to perform all major aesthetic treatments.
Alcedonia Laser Clinic is operated and run by Dr Richard Yang and Dermal Technician, Ally Khan.
The Lasers
By combining two complementary laser wavelengths, Fotona SP lasers function as highly versatile, multi-purpose systems that can perform an exceptionally wide range of applications in aesthetics and gynaecology.
Fotona's Nd:YAG wavelength is effective for reaching the deepest layers of the skin, while the Er:YAG wavelength is ideal for brushing away surface imperfections to reveal visually attractive, long-lasting results.
What conditions can be treated by laser?
Skin & Body
Pigmentation – age spots, freckles, sun damage
Vascular – spider naevi, broken capillaries
Rosacea
Acne & Acne scarring
Scars
Nail infections – onychomycosis
Fine lines & wrinkles
Body Sculpting & Skin Tightening
Skin tone & textural irregularities
Stretchmarks
Hair reduction
Gynaecology (IntimaLase & IncontiLase)
Stress Urinary Incontinence
Vaginal Atrophy
Vaginal Relaxation Syndrome
Prolapse
How to make an appointment
Prior to treatment your skin needs to be protected from the sun for approximately 2 weeks. In this time you will have a consultation with our laser technician who will take an overview of your health history and medications to ensure laser therapy is ideal for you, and design an individual treatment plan. A patch test will then be conducted to ensure your suitability for treatment. In 4-7 days you will be able to commence your laser therapy.
To make a booking contact NIIM Clinic reception on (03) 9804 0646
For more information
For more information about laser treatments visit the Alcedonia Laser Clinic website.