Somatic Experiencing ® Practitioner
SEP Somatic Experiencing ® Practitioner(SETI)  DipSensorimotorArtTherapy(ISAT)  NLPMPrac (NlpMelb)  DipRemMassage(ACM)  BFinAdmin(UNE)  GradDipBankFin(Curtin)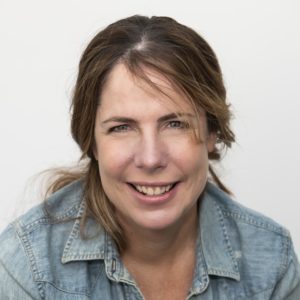 As a Somatic Experiencing ® Practitioner (SEP) – Advanced Level, Sally provides a psychobiological integrative approach to working with trauma, primarily through the body. Sally offers a different approach to talking based therapies by blending a unique combination of somatic embodied techniques enabling clients to be less triggered by everyday life events, be more regulated and bring back balance, connection and flow into their body/life. Sally guides clients to navigate and track their own nervous system and tap into their body's own innate wisdom and intelligence to build resilience and capacity and release unresolved trauma.
Initially from a corporate background in HR and Business Management, having her own personal experiencing of working through early complex developmental trauma, Sally's passion now is to help people live a more embodied, richer fuller life, live their true nature and be more deeply connected within themselves, others and the environment. Sally holds a genuine space for her clients with warmth, presence and attunement and with an emphasis on providing a grounded, safe and supportive environment to navigate unresolved trauma, remove barriers, relieve discomfort and dis-ease and make better choices in their life.
Sally assists both in Australia and internationally in Somatic Experiencing based training programs (for psychologists, psychotherapists & other body oriented therapists). She also volunteers in Nepal twice yearly working directly with survivors of sex trafficking and their Not for Profit psychosocial therapist teams. Sally enjoys being in nature, hanging with friends and being in the ocean where she feels most at home and following her adventurous spirit by travelling to developing countries and remote areas of the globe experiencing diverse cultures and ways of being.
Special Interests
Anxiety/Depression
PTSD, Sexual Abuse, Grief & Loss
Complex Developmental Trauma & Early Attachment
Palliative Care emotional support
Workplace stress & corporate burnout
Chronic Illness & Chronic Stress
Qualifications
Somatic Experiencing ® Practitioner (Advanced) (SETI)
Diploma Sensorimotor Art Therapy (ISAT)
Diploma Remedial Massage (ACM)
NLP Master Practitioner (Nlp Melbourne)
Bachelor of Business (UNE) /Post Grad Banking & Finance (Curtin)
Professional development – A diverse range of complex developmental trauma & attachment, internationally based programs
Memberships
Somatic Experiencing Training Institute (SETI)
International Complementary Therapies Association (IICT) (Executive Member)
Australian Counselling Association (ACA)
Consultation times, fees and bookings
For bookings, details on appointment availability and the schedule of fees please contact the NIIM Clinic Reception on (03) 9804 0646