Functional Medicine Practitioner – Naturopath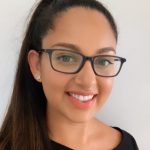 Jess is a passionate Naturopath who combines evidence based functional medicine and a large range of complementary therapies to find and treat the root cause of illness.
Having undertaken a vast array of training in the area of bacterial, viral and parasitic infections, digestive dysbiosis, chronic anxiety, chronic fatigue and inflammatory disorders including autoimmunity, Jess uses herbal and nutritional medicine, as well as lifestyle supportive strategies to empower her patients to become well.
Starting many years ago as a chronically ill patient who used Naturopathy to become well, Jess uses years of personal experience and  extensive acquired knowledge to treat chronically ill patients with empathy and the utmost care, with each treatment plan being carefully considered and tailored to individual patients needs.
Outside of work Jess enjoys finding ways to make healthy food delicious and travelling around the globe.
Special Interests:
Digestive health
Chronic fatigue
Mould illness/ CIRS
Chronic infections including gut parasites, Lyme-like illness and co-infections
Autoimmunity
Allergies
Anxiety
Services:
Scientifically based Naturopathic Medicine
Herbal & Nutritional Medicine
Dietary advice and eating plans
Food intolerance, functional medicine & DNA testing
Holistic health coaching
Weight loss and Detox support
Flower Essences & Mineral Therapies
Essential Oil Therapy
Qualification
Advanced Diploma of Naturopathy from the Australian Institute of Applied Sciences
Diploma of Aromatherapy
Memberships
Australian Natural Therapist Association
Further Information
Interested in learning more about Naturopathy or what a Naturopath does?
Visit the NIIM Naturopath page.
Consultation times, fees and bookings
For details on appointment availability and the schedule of fees please contact the NIIM Clinic Reception on (03) 9804 0646