Medical Doctor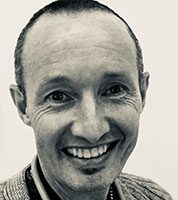 MBBS FACNEM
Background
Justin has had a 25-year career in acute and emergency medicine that has witnessed thousands of patients take the slide down the slippery slope of medical & surgical intervention and countless others become sucked in and lost in the black hole that is mental health no-care.
Chronic disease and worried wellness are two of the greatest health burdens and cost of living stressors that impact society in the 21st century. Justin has made it his mandate to stop this learned helplessness and hopelessness that has gripped society by bringing medical marijuana to the masses.
Special Interests
• Prescriber of Medicinal Cannabis
• Therapies such as dried herb vapourisers
• Mental health support
I do not offer standard general practice services. All patients are expected to have a GP to accommodate general medical conditions.
Qualifications
Memberships
Australian College of Nutritional and Environmental Medicine
More about Dr Welsh
Authorised Prescriber of Medicinal Cannabis since 2017. This means that through the Therapeutic Goods Administration's Special Access Scheme, patients can be prescribed and dispensed a medicinal cannabis product immediately without having to endure a lengthy approval process that would otherwise occur with a doctor who isn't an Authorised Prescriber. Justin has treated thousands of patients with medicinal cannabis ands is one of the most experienced, and nicest, cannabis prescribers in Australia.
Bookings
Wednesdays and Thursdays : Telephone appointments only
Consultation times, fees and bookings
For details on appointment availability and the schedule of fees please contact the NIIM Clinic Reception on (03) 9804 0646