Integrative General Practitioner – Wholistic, Functional, Complementary Medicine
MBBS, FACNEM, MD (Comp. Med.), PhD (Comp. Med.), Dip. MORA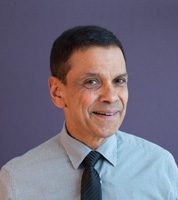 Background
Dr Frederick V.C. Spittel has worked as a General Practitioner for over 40 years, focusing in Wholistic medicine for the last 20 years. Dr Spittel has a special interest in the treatment of chronic illness and disease and drawing on his years of experience and broad knowledge, Dr Spittel is able to advise patients on optimal treatment.
Services
Wholistic Medicine
General Practice
Complementary Medicine
Nutritional Medicine
Bio Energetic Medicine
Mineraloid Therapy
Herbal Medicine
Acupuncture
Homoeopathy
Indumed
Laser Acupuncture
Homoeopathic Remedies
Electro Acupuncture
Laser Therapy
Magnetic Field Therapy
Counselling & Hypnosis
Sports Injuries
NLP
Weight Control
Allergy & Food Intolerance, Food Allergy
Detoxifying
Anti-Candida Therapy
Bio-Impedence Analysis
Vitality, Longevity, Anti-Ageing
Joint Mobilisation, Manipulation & Spinal Adjustments
Qualifications
MBBS
FACNEM
MD (Complementary Medicine)
PhD (Complementary Medicine)
Dip. MORA
Consultation Times and Fees
As of May 2015,Dr Frederick Spittel consults on Monday, Tuesday and Thursday. For details on appointment availability and the schedule of fees please contact the NIIM Clinic Reception on (03) 9804 0646.
More about Dr Spittel
Dr. Spittel undertakes detailed, unique consultations, therefore requiring patients to provide preliminary information during their initial consultation. The information is obtained during the patient's initial visit to the clinic and is provided in informative handbooks that are advisory in nature.
Most patients who are attended by Dr. Spittel are those who are chronically ill and who have been usually to many sources for help and arrive very disillusioned when attending their initial consultation with Dr. Spittel.
Some of these conditions include chronic allergies, asthma, eczema, headaches, migraine, irritable bowel syndrome, fatigue, chronic fatigue syndrome, women's hormonal problems related to their periods, and other women's complaints like fibroids, endometriosis, PMT, mastitis, menopausal symptoms, management of menopause, anxiety disorders, depression, ADD, hyperactivity, hypertension, diabetes, obesity, complex presentations of disease, chronic pain syndrome, fibromyalgia, chronic pain, auto-immune disease (rheumatoid arthritis, multiple sclerosis, hashimoto's disease, colitis, etc.), men and women's fertility problems and a whole range of diseases as well.
Conventional medicine is known for being excellent in treating symptoms (headache pills, asthma inhalers, cortisone creams for eczema, etc.), yet in some cases, patients struggle to fully overcome their chronic conditions.
Dr. Spittel works to develop a complete picture of the patient's health and wellbeing to fully understand the diseased state and allowing corrective action to be taken.
The first visit is a very detailed fact-finding activity that begins with the patient filling background forms. The individual then goes through a detailed examination and is provided with a provisional diagnosis (if possible), leading to the beginning of the person's healing journey towards health and wellness. The second visit is also a prolonged consultation that involves testing at the bio-energetic level with electro dermal testing that gives far more comprehensive information of the functional state of the patient and therefore to enable the commencement of corrective techniques which involves bio-energetic manipulation, nutritional modification, the use of important, necessary supplements, homoeopathics and the corrective modalities that are highlighted in Dr. Spittel's Clinic Handbook.
Wholistic medicine involves treating the whole person. Many areas that lead to the patient getting ill are looked at, including lifestyle, diet, exercise, stress, biomechanical factors, bad habits, emotional problems, social problems, relationship problems, depression and psychological factors. Areas to be addressed are the physical, mental, emotional, spiritual and social wellbeing of the individual.
The therapies used by Dr. Spittel have been proven by their use over long periods of time and by medical research at conventional universities, by scientific research at leading institutions and research published in scientific journals overseas now confirm the efficacy of many of these modalities.
Dr. Spittel's Clinic Handbook, which is obtained at the first visit, introduces the patient into this area in great depth describing the path they will be taking. We look at the causes of illness, the systems of assessment used by Dr. Spittel, describe the bio-energetic examination, the healing journey and the treatment and management plan. Sections are included on progress, problems with healing and progress, foundations of health, health and wellness, methods of treatment for simple infections and looking after one's health in a preventative fashion. There are chapters on internal microflora, candidiasis and bowel toxaemia, the colon connection, its relation to health and disease, the importance of our gut and our health, allergy and food allergy, chronic fatigue syndrome and energy failure, dentistry and your health and its relation to mercury amalgams, women's hormonal problems, the menopausal syndrome, anxiety disorder, depression, weight problems and obesity, inflammation and inflammatory disorders, cholesterol the real facts, the dangers of HRT, the contraceptive pill and silicone implants.
There are new chapters on the dangers of HRT and the methods of treatment and correction of the hormonal dysfunctional state in women, the health revolution, health maintenance and our exciting vitality, longevity and anti-ageing program, vitamin D, recommended reading, Zonulin, Biolfilms, Monacolons the Statin story, etc.
The patient undergoes an intensive program for approximately three months. Initially the visits are weekly for the first eight weeks and then they are extended to 10 days to fortnightly to monthly and whatever is required to help improve the patient's health, wellness and recovery. It may take from some months to one or two years to recover from an illness that the patient has had all his/her life. It takes many years for a condition to develop and as such there aren't any magic bullets or quick fixes and total cooperation of the patient is vital. One has to take responsibility for one's health.
It is through this intensive program and the total cooperation of the patient that excellent results are achieved.
Acute illnesses and acute problems are also treated by Dr. Spittel. Almost every condition will respond favourably to complementary therapies and excellent results are obtained in cases such as: tonsillitis; ear infections; flu; bronchitis; chest infections; sinusitis; back and spinal problems; acute injuries including sprains and a whole host of other common conditions.
Dr. Spittel practices P4 style Medicine with a Systems Biology approach.
Consultation times, fees and bookings
For details on appointment availability and the schedule of fees please contact the NIIM Clinic Reception on (03) 9804 0646