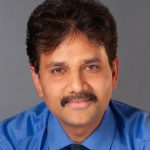 Integrative General Practitioner
MBBS  AMC  DCH(Paed)  MRCP(UK)  FRACGP  FACRRM  FARGP

Dr Hapani finished his graduation M.B.B.S in 1997 from India and then continued his professional career in Middle East where he Primarily worked in Emergency and Medical wards. He was awarded M.R.C.P (UK) from Royal College of Physicians of United kingdom in 2006 after he finished his advanced training in Internal Medicine (UK). Dr Hapani worked in a Haemato-oncology Department for an year prior to moving to Australia. He started his Emergency Medicine training at Monash Medical centre in 2007 but was interested to work as a Rural Generalist. Dr Hapani has worked in all states of Australia as Rural Generalist / Senior Medical Officer  and finished his FRACGP and FACRRM training with advanced credentialing in Emergency Medicine in 2011. He also completed his Fellowship in Advanced Rural General Practice in 2012 along with D.C.H (Paediatrics) in 2013. Dr Hapani has worked intensively in Indigenous Health during his Rural Generalist training  and has developed expertise in chronic disease management. Since 2012 Dr Hapani has been working Primarily  in General Practice with special interest in Regenerative, Photomedicine and Mental Health. He is currently progressing towards Diploma in Cosmetic Medicine through Australasian College of Aesthetic Medicine (ACAM).
Special Interests
Acute and Chronic pain Management – using LLLT (Low level and high intensity Lasers)
Fibromyalgia and chronic fatigue management using Laser Auriculotherapy
Weight loss management using Auricular Meridian points
Sublingual laser therapy to enhance endurance
Laser Acupuncture for Smoking, Alcohol and Drug addictions
Laser Auriculotherapy for Anxiety, Depression, insomnia, OCD, Panic disorder,PTSD and other Mental Health issues
Non invasive /Non Surgical Blepharoplasty
Photobiomodulation for ODD/ADD and ADHD in children
Lymphatic clearance / Detox using Phototonic Laser
Hair growth – all stages of alopecia using pep factor (A combination of fibroblast growth factor and copper peptide)
Nutritional Medicine including Parenteral vitamins
Chronic pain
Anxiety
Depression
Smoking addiction issues
Qualifications
MBBS – 1997
M.R.CP (UK) – 2006
A.M.C – 2009
FRACGP – 2011
FACRRM- 2011
FARGP – 2012
D.C.H (Paediatrics) – 2013
Basic and Advanced training in Laser (LLLT) and Auriculotherapy through Australian Institute of Laser
Registrations
College of Emergency Medicine (Australia) since June 2008
Royal College of Physicians of United Kingdom since 2006.
College of General Practitioners (RACGP)
College of Rural and Remote Medicine (ACRRM)
College of Advanced Rural General Practice. (FARGP)
Educational commission for foreign Medical Graduates (ECFMG)
American Board of Aesthetic Medicine
D.C.H Group and International Paediatric organisation – Sydney
AILT- Australian Institute of Laser
Dr Charles Runels (USA) for P and O shot
Australian College of Aesthetic Medicine
Australian Institute of Nutritional Medicine
Australian Medical Association
Consultation times, fees and bookings
For bookings, details on appointment availability and the schedule of fees please contact the NIIM Clinic Reception on (03) 9804 0646