Naturopath – Homeopath
BHSc(Nat) BHSc(Hom) M.Ed.St Dip.Teach
Background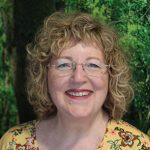 Diana has been in naturopathic and homeopathic practice since 1999. She specialises in chronic disease and utilises a combination of natural supplements, nutritional medicine and homeopathic remedies with the aim to provide her patients with rapid but gentle improvement. Diana focuses on the connection between the physical, psychological and inherited aspects of each patient to help create overall health & wellbeing.
A lecturer at Endeavour College of Natural Health since 2002 (Head of Faculty 2003-2004), she continues to lecture on a sessional basis. Diana also runs seminars and courses extensively throughout Australia and internationally.
Formerly Diana has been Chair of the Course Advisory Committee (Homeopathy) at Australian College of Natural Medicine, President of Australian Homeopathic Association, State representative on National Council of AHA, Director of the Australian Register of Homeopaths, Editor of Similia, Journal of AHA and she remains on the peer review panel.
Special Interests
Chronic or Difficult Cases
Paediatrics
Autoimmune Disease
Mental and Emotional Conditions
Gut Issues
Mineral and Heavy Metal Testing
Weight management
Healthy libido and ageing
Qualifications
Bachelor of Health Science (Naturopathy)
Bachelor of Health Science (Homeopathy)
Master of Educational Studies
Diploma of Teaching
Memberships
Australian Natural Therapists Association
Australian Homeopathic Association
Australasian Integrative Medicine Association
Australian Register of Homeopaths
Consultation times, fees and bookings
For details on appointment availability and the schedule of fees please contact the NIIM Clinic Reception on (03) 9804 0646